For these young Londoners, the brief was to come up with a concept that would elevate their space to be beautiful, down to earth, approachable, and designed for entertaining. B3 Designers looked at the entire floor space as fluid, flowing into each other - living room, kitchen, dining, and outdoor garden. The palette - warm greens, warm oranges, timber, chevron flooring, light oak. 
---
Living Room Interior Design
For the entire floor, we went with a warm green theme, and light oak floors. The living room is furnished with a low, extra comfortable sofa, and cosy armchairs in a textured fabric.
One of them loves reading, and the other is fond of art - our goal was to weave the two into a cohesive design that reflected both their personalities. 
Kitchen Interior Design
The kitchen island is the main central space on this floor. The couple entertains a lot and likes to cook for their guests. The kitchen, therefore, is the hub of their entertainment. We put the hob and extractor in the island, to allow for the space for conversation and socialising while cooking. The barstools were added for accents of colour.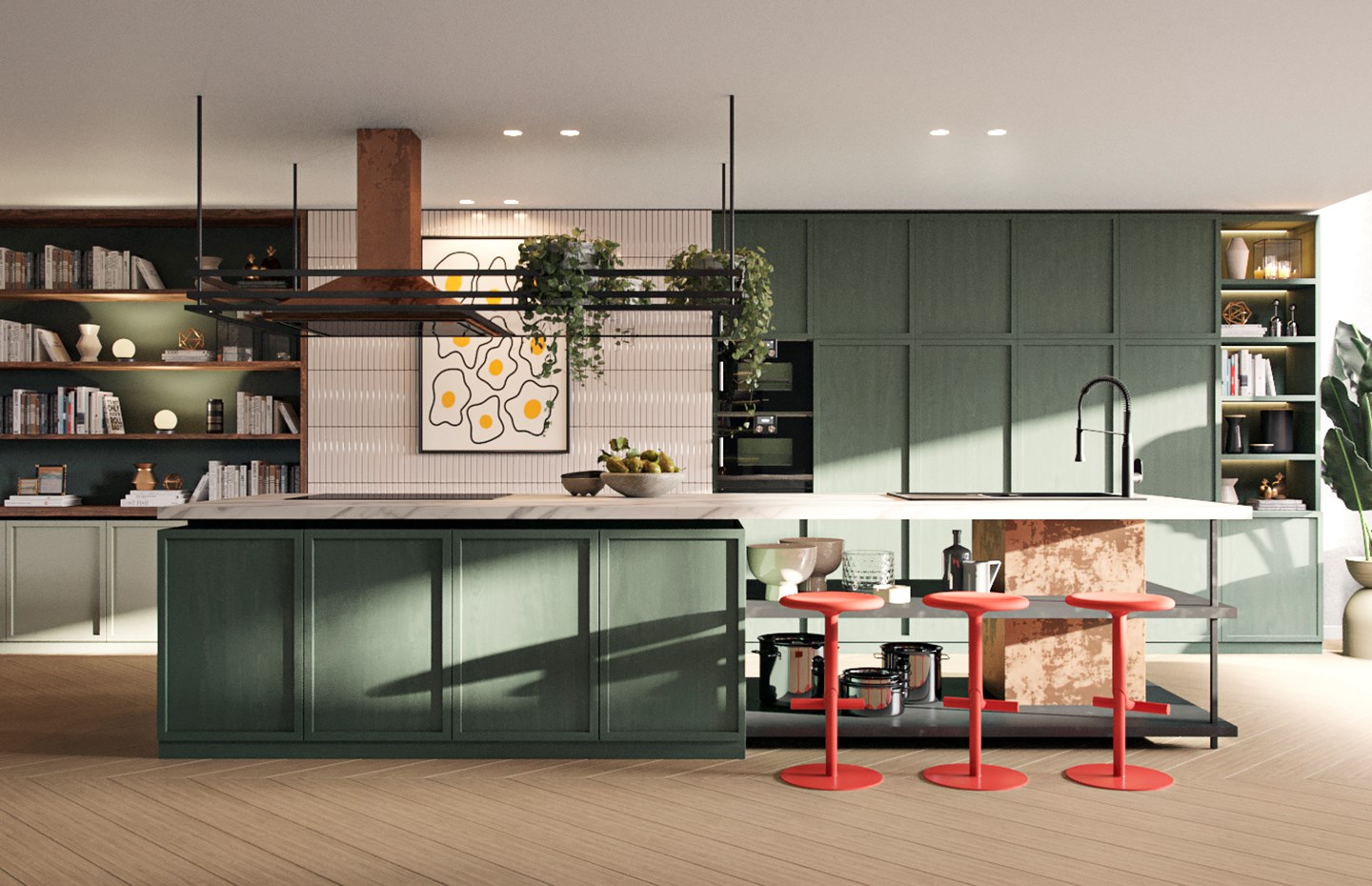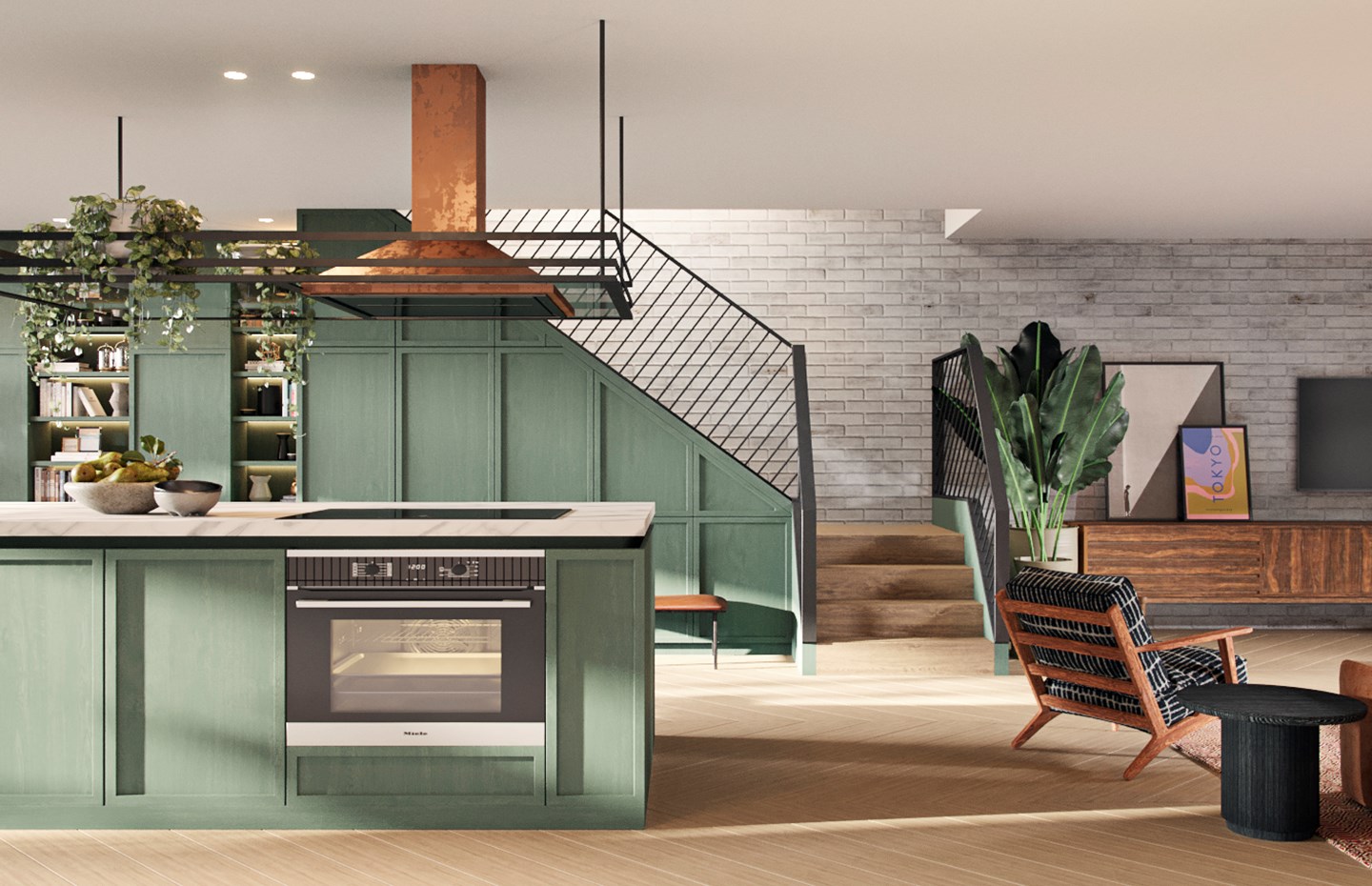 ---