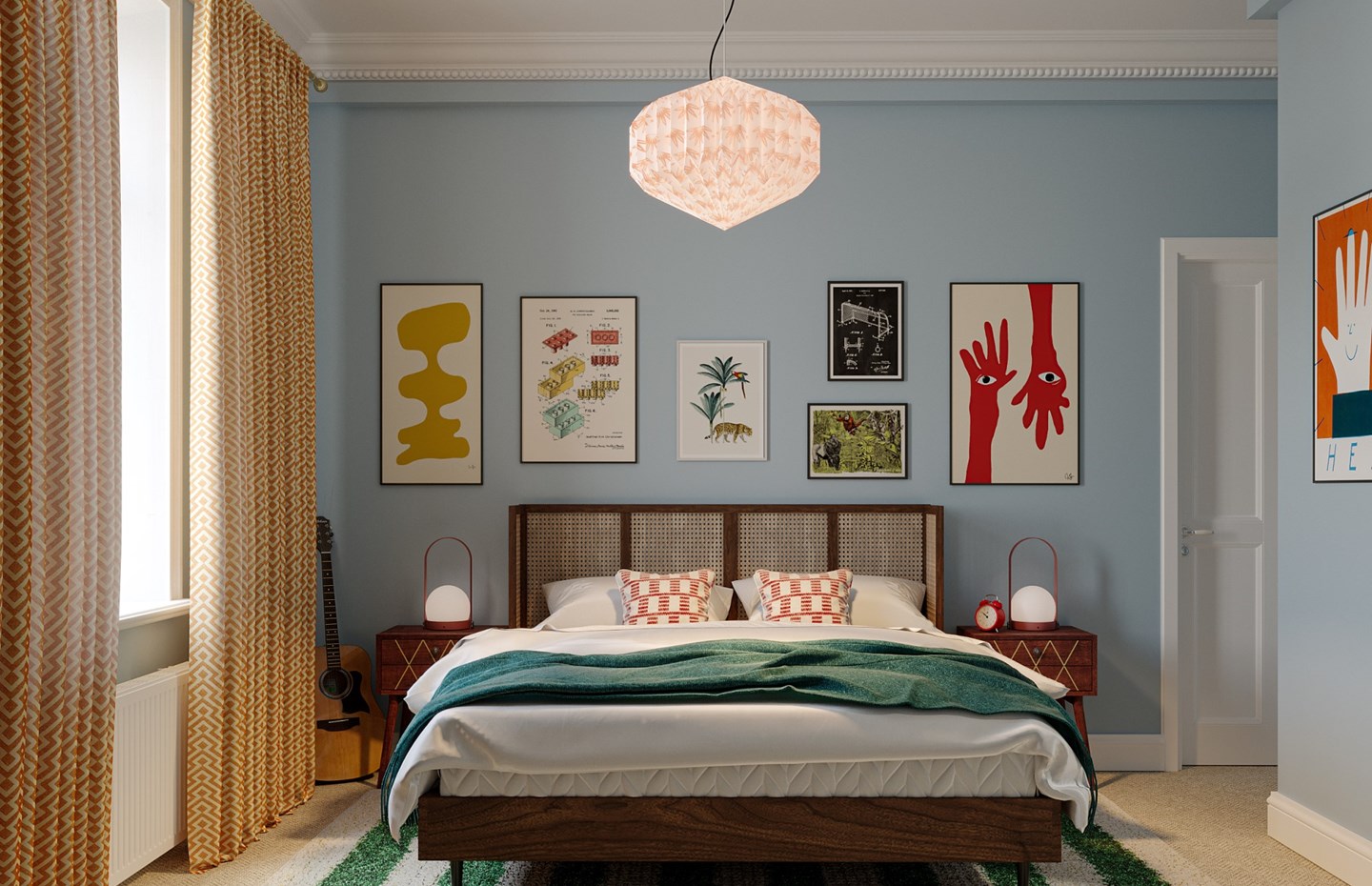 For a professional couple and their child, we completely refurbished their London apartment. While we retained key Victorian elements (original coving and fireplace), all old fittings and furnishings were removed and we started from scratch, adding underfloor heating, moving around key utilities like gas meters, and even shifting the toilet to a different space.
---
MOOD BOARDS AND DESIGN DIRECTION
The client came to us having already worked on a mood board, collecting images of spaces they liked. B3's design team drew from that to understand their personal preferences on colours, themes, styles, furnishings, and we then produced a design direction for each room in the apartment.
THE CHILD'S BEDROOM
For the young teen's bedroom, we went with a happy, fun mood. We chose a rattan-frame bed and complementary furniture - a bedside unit and a freestanding wardrobe, along with cheerful, colourful walls, art, and styling elements.
We moved the gas meter from the toilet closet, moved the toilet itself, and added a walk-in shower, increasing the asset value of the apartment (it's also great for guests staying over)!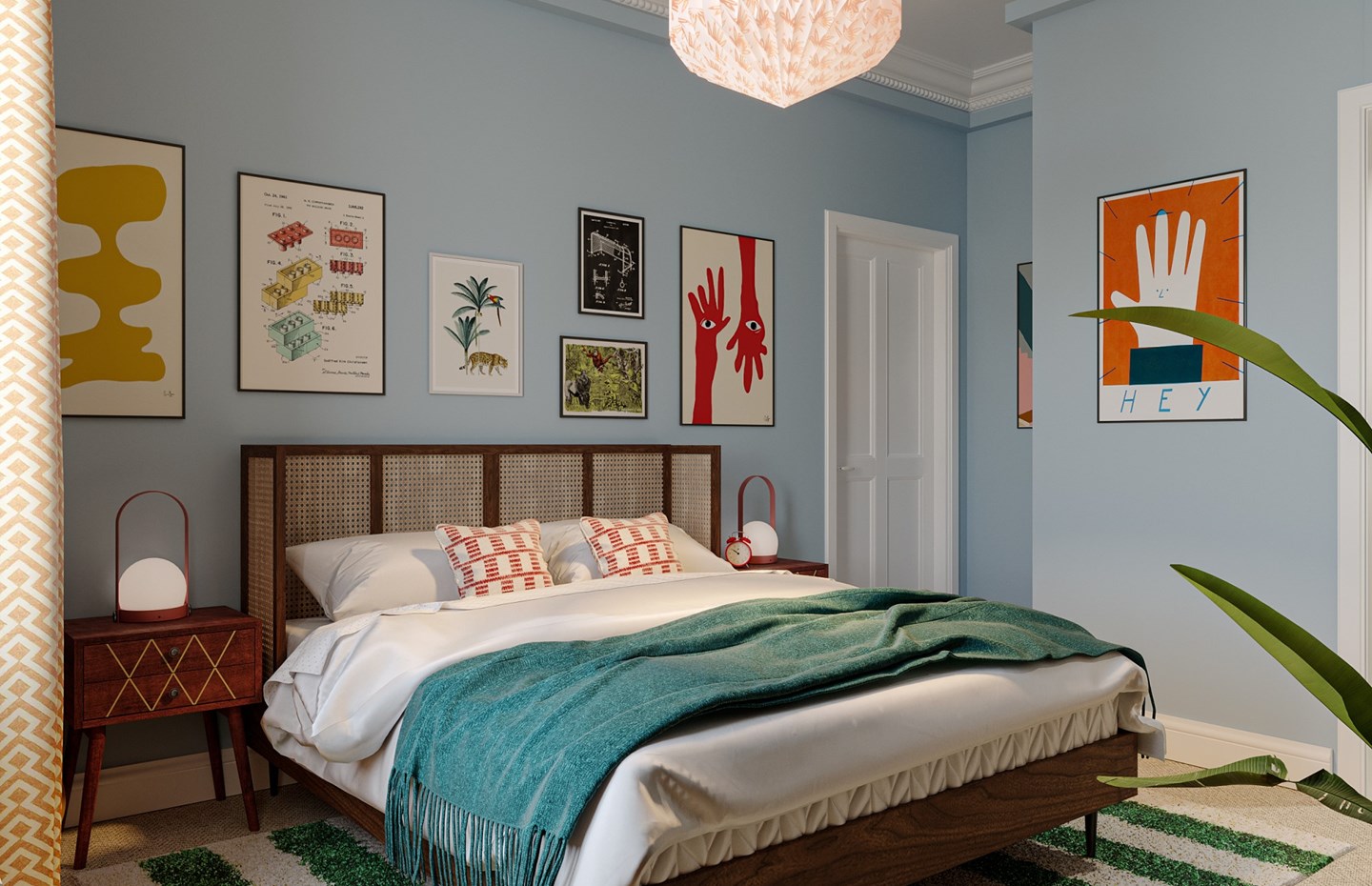 ---
KITCHEN REDESIGN
The kitchen was a tricky one to work with given its narrow galley-style layout. We specced up new shaker-style joinery, kitchen carcasses, cooker, worktop, and tiles (including checked floor tiles). To introduce more storage space, we added bespoke hanging shelves in brass, over the window. We also put in a new extraction route. 
---
PLANNING, BUDGETING, AND TIMELINES
One of the key challenges of this project was the tight timeline - from meeting the client to finishing the project, we had 5 months. We worked with contractors to execute the project on time, all the while monitoring costs. A fast-paced, fulfilling job!