---
The team led by Founder & Creative Director Mark Bithrey, completed the 3-storey interior design project in September 2020. Located on the busy Marylebone High Street in London, Taka, the Japanese restaurant has been conceptualised and designed to stop passers-by in their tracks, and it does just that, with its strong use of contrasting dark and light timber, a striking wall feature, and a bespoke spiral staircase enclosure. 
---
Materiality & SUSHI Bar
In keeping with the Japanese concepts of minimalism, simplicity, and attention to detail, the dominant materials chosen for the interiors are timber, charred timber, and terrazzo. On one side, the ground floor of the restaurant houses the timber-and-terrazzo bar, stocked with sakes and whiskies, among other beverages that pair well with the delicate Japanese dishes.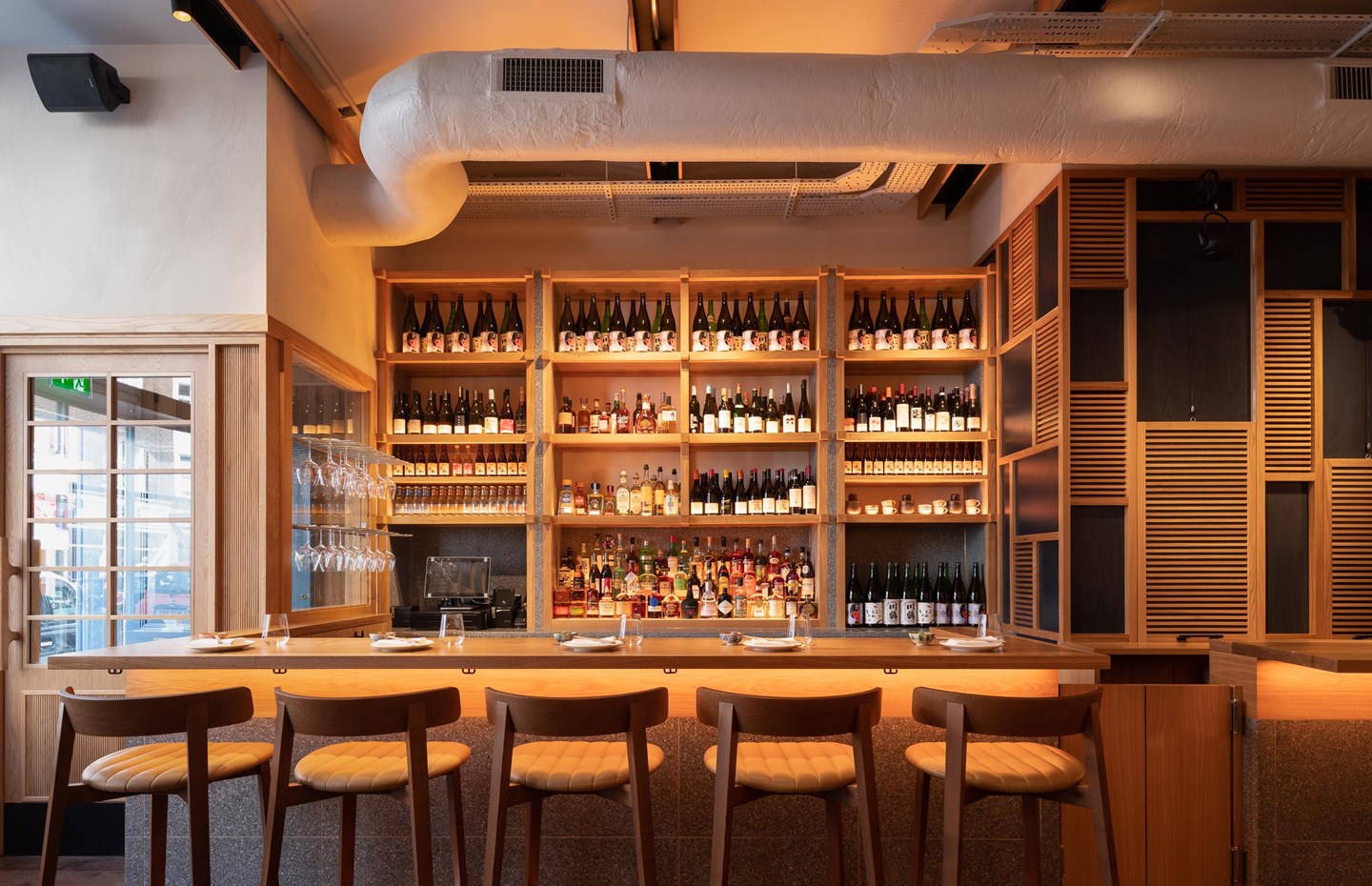 Upper floor
The first floor's dining space uses design elements that complement the ground floor, with earthy colours and nuances from the interiors of Japanese homes. We sourced furniture that reflects the finesse of Japanese design, with hints of Scandinavian influence - tan leather banquettes, dark floors, and veined and textured timbers.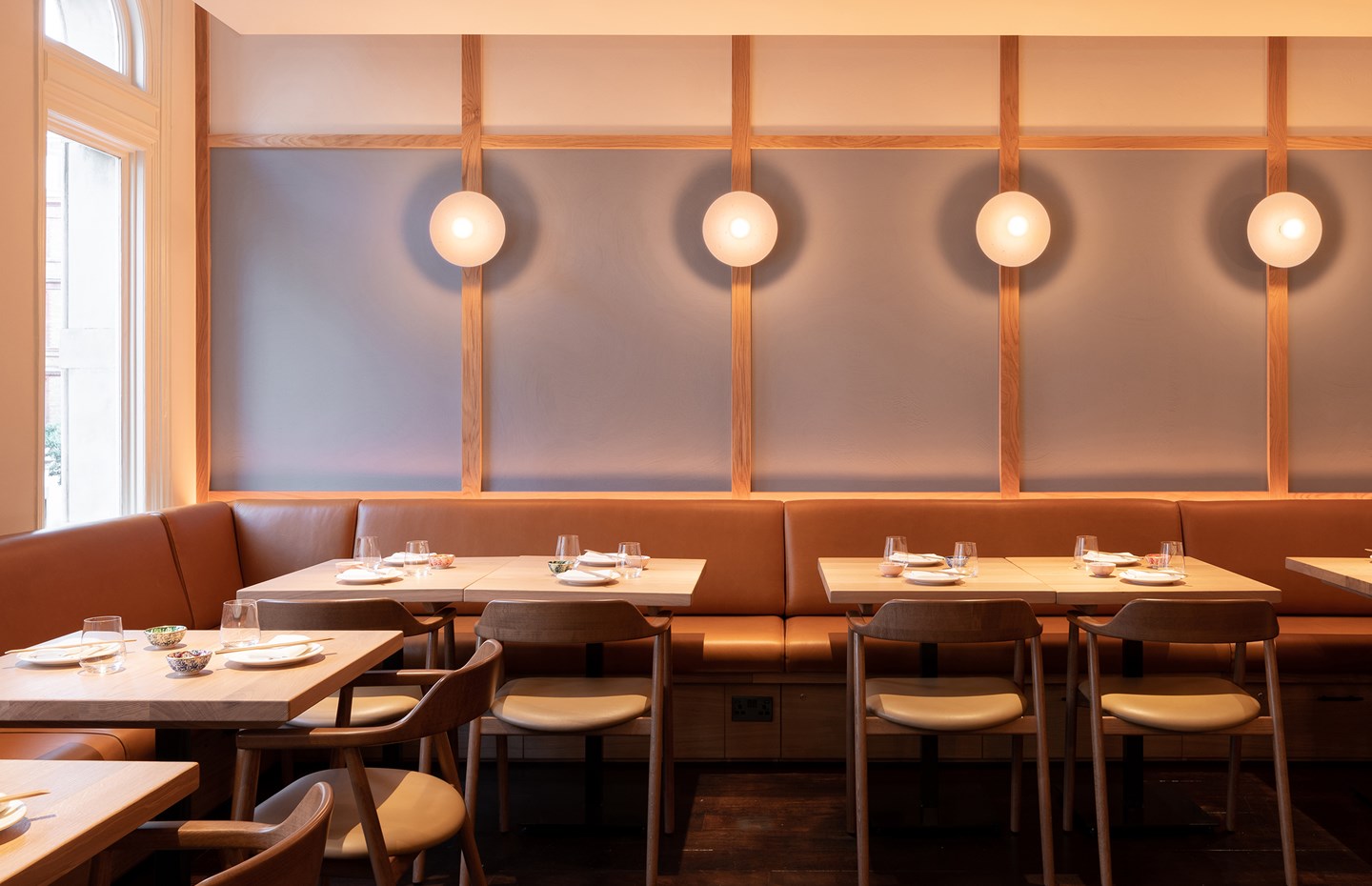 ---
Design challenges 
The structure itself has a beautiful arched ceiling on the ground floor which has been left exposed, and incorporated into the interiors. The design has embraced the Georgian architectural elements and combined it with Japanese joinery to create a balance. 


The building had an existing fire-escape spiral staircase that could not be removed, and obstructed views of the restaurant from the outside, as well as upon entering. This has been opened up completely, and a bespoke curved screen with timber uprights surrounds it. The dumbwaiter also had to be disguised, which is now accessible via two sliding doors with counter weights - Japanese teapots.