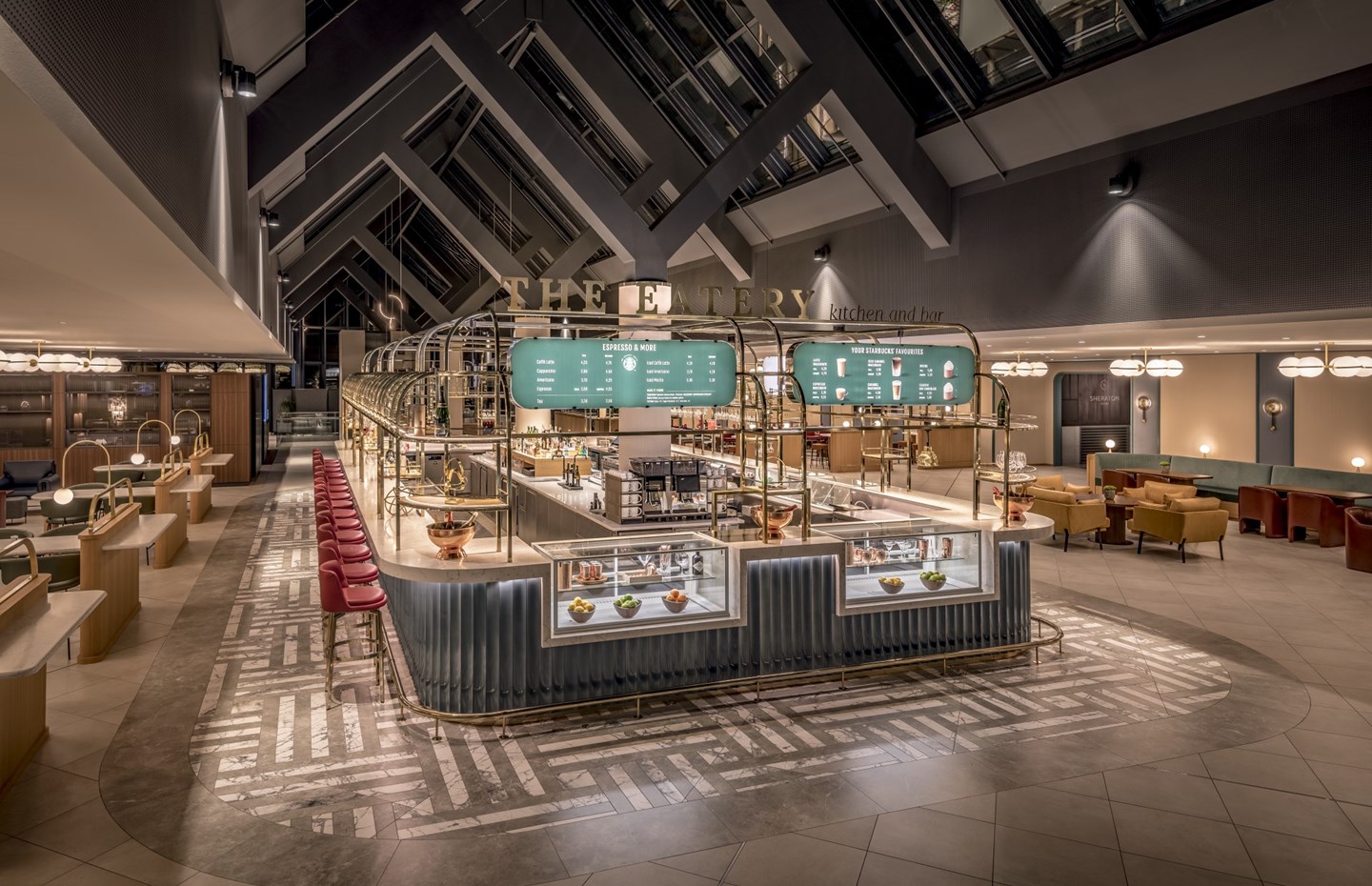 The brief: As part of a major refurbishment project where the existing hotel was splitting into two brands - Sheraton and Marriott, our brief was to activate an under-utilised area in the to create a dynamic, centralised space that was common to both brands at this Airport property. 
The result: B3 Designers researched, conceptualised, designed, and brought to life The Eatery - a central, bold, compelling F&B concept that encompassed grab-and-go, a sit-down bar, a live kitchen, and lounge seating as well. We also developed the branding and food concept for this space. 
---
CEILING AND ZONING
Sitting under a skylight, the central bar has been designed for flexibility, which was one of the key things our design needed to deliver.
It is zoned out into a grab-and-go section, a small show kitchen at its core, and a sit-down bar area that can seat 30 guests.
Its dark ceiling contrasts with the bright tones in the rest of the space.
BESPOKE BAR DESIGN
The bar's design is unusual in several ways - it has a surface-mounted imposing brass gantry around its perimeter which acts as storage for the bar itself, and also crucially, as a structure for lighting to be integrated.
The bar is fronted by large porcelain tiles in vibrant turquoise, while the counter is topped with white quartz. 
---
DISPLAYS AND OTHER SEATING
The display vitrines are sunk into the counter, allowing for an uninterrupted view of the rest of the bar, and a more personal connection between guests and staff. Separate from the bar area is the laid-back sports bar with textured vinyl cladding the walls for a repeat-colour effect. The adjacent lounge area is designed with eclectic furniture in soft fabrics, leathers and velvets.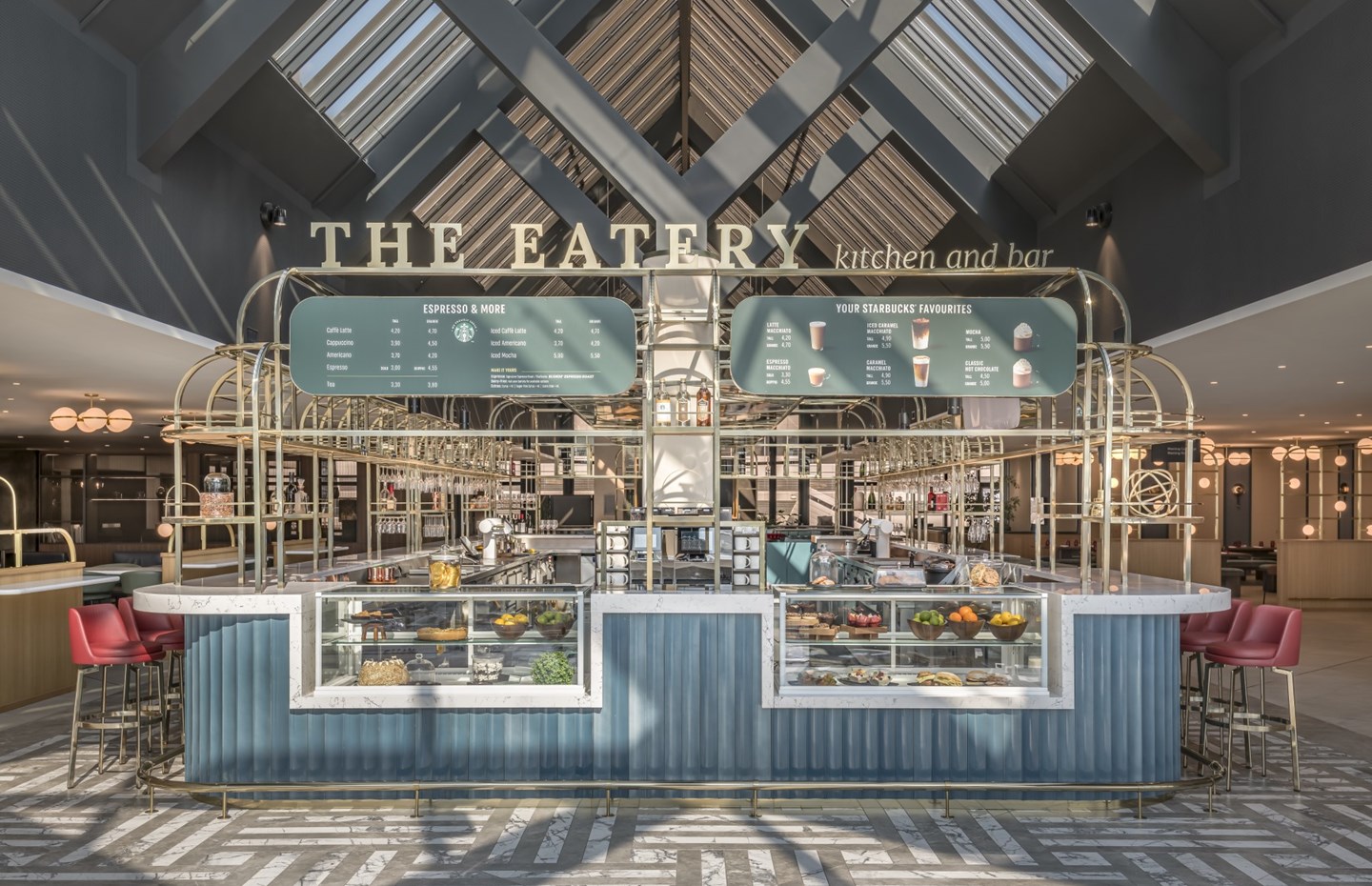 ---
WATCH: AN ANIMATION OF THE SPACE COMING TOGETHER