B3 worked with Las Iguanas, the Brazilian, Mexican & Latin American food & cocktail high street restaurant, to design the interiors of over 60 of their venues across the UK.
Our design of Las Iguanas restaurants included new builds and refurbishments. We created each restaurant to have both its own identity and communicate the Las Iguanas brand. Our team skillfully curated Las Iguanas's key brand elements into each restaurant through exploring South America's architecture, landscape and culture.
The overall look and feel of our designs capture the texture and vibrancy of South America. We developed a bright primary colour palette, which we weaved into multiple facets of the restaurant design.
Recalling the sun-bleached architecture of South America reclaimed wood was a central material used throughout the designs.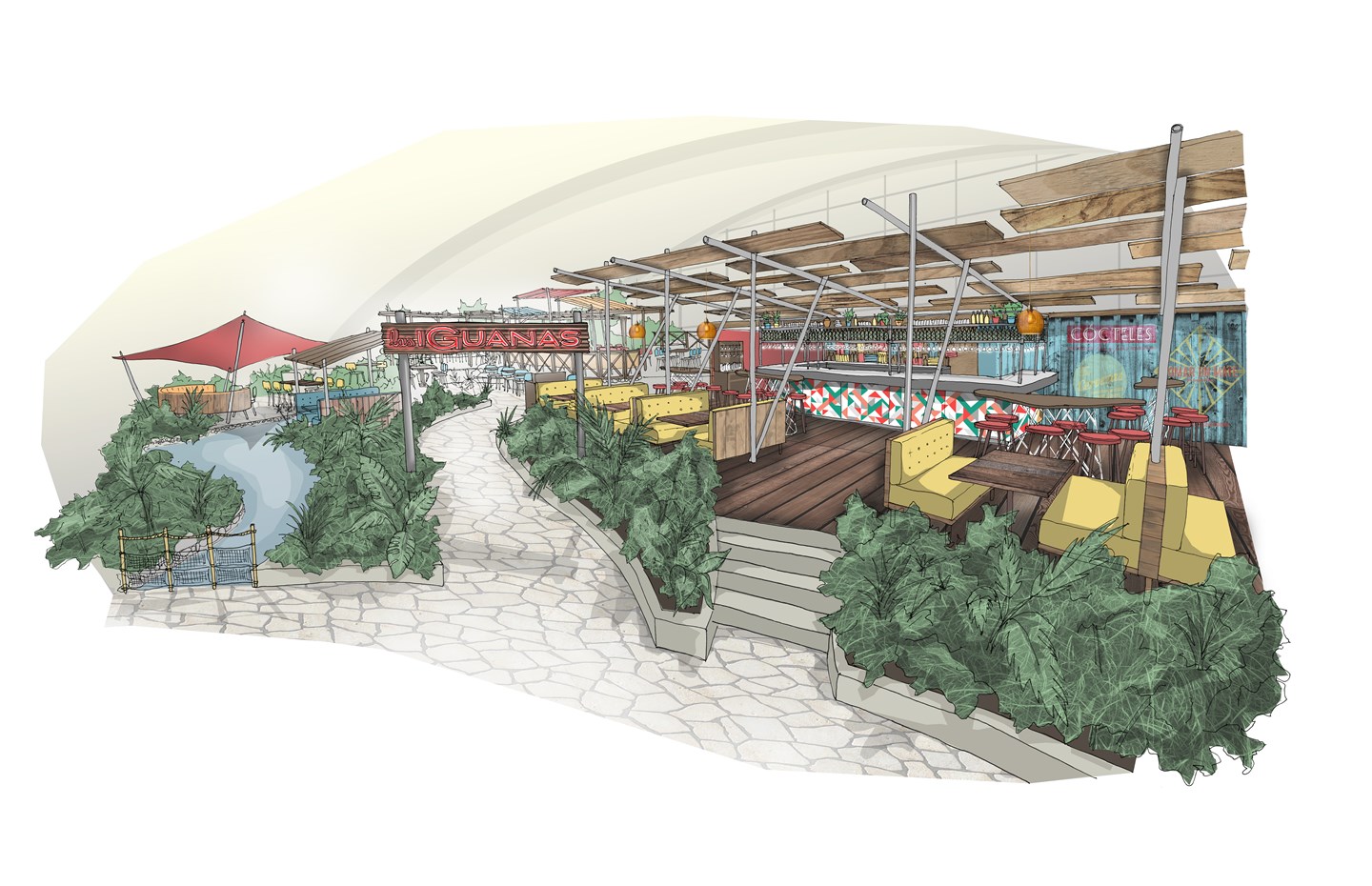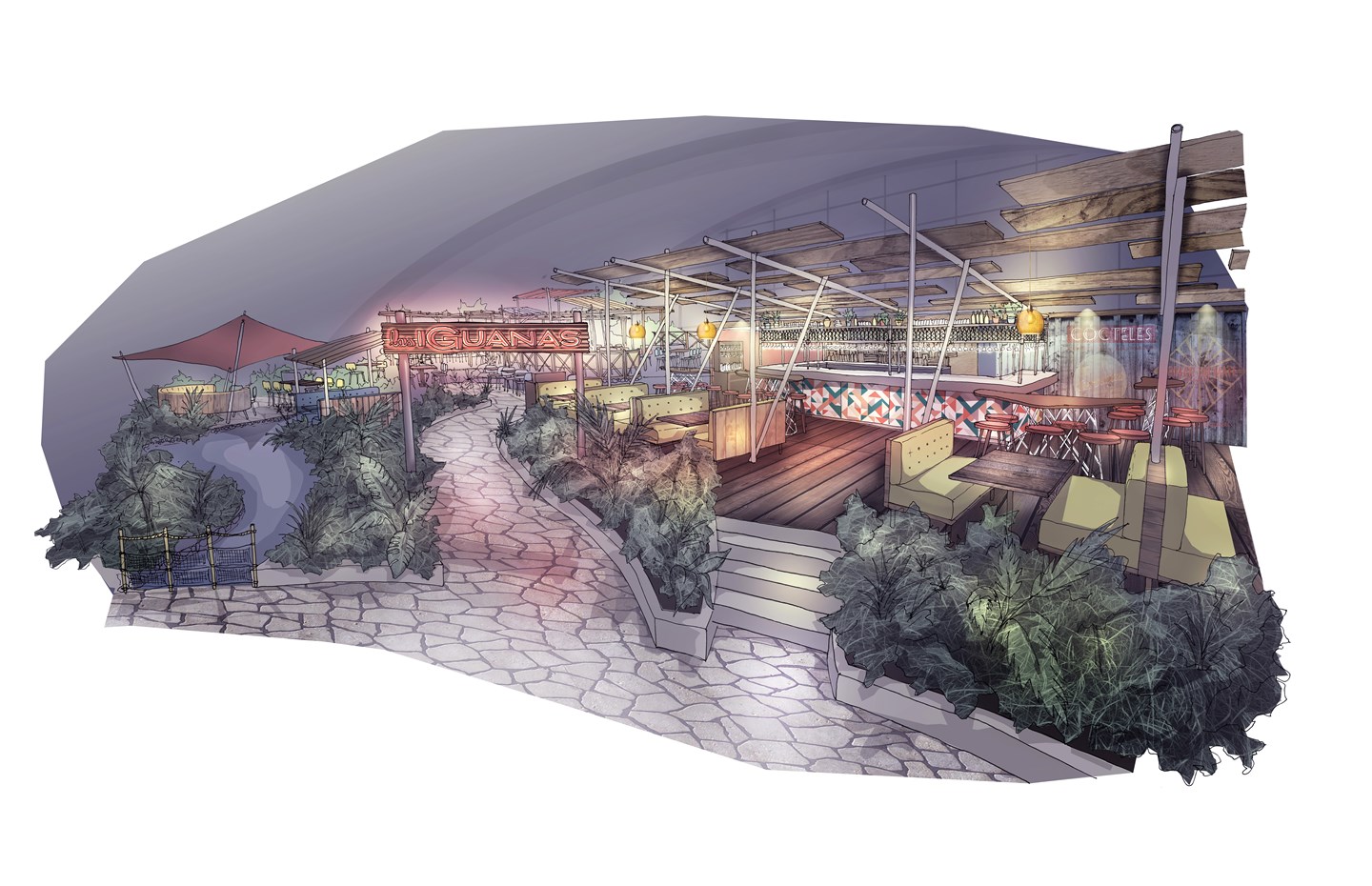 Las Iguanas Longleat. 
A street-market-style was established through reclaimed corrugated iron and crate walls, creating textual layers that we utalised to build planted green walls. We adorned the homely and rustic walls with our curation of graffiti-style artwork and signage.
We tailored every design to the restaurant's architecture and neighbourhood.
Each restaurant optimised its existing architectural shell or the features of the existing restaurant.
For example, in several restaurants, we designed favela style rafts to model the different and varying roof heights and structures around the restaurant. For every restaurant, we efficiently maximised covers and movement flow.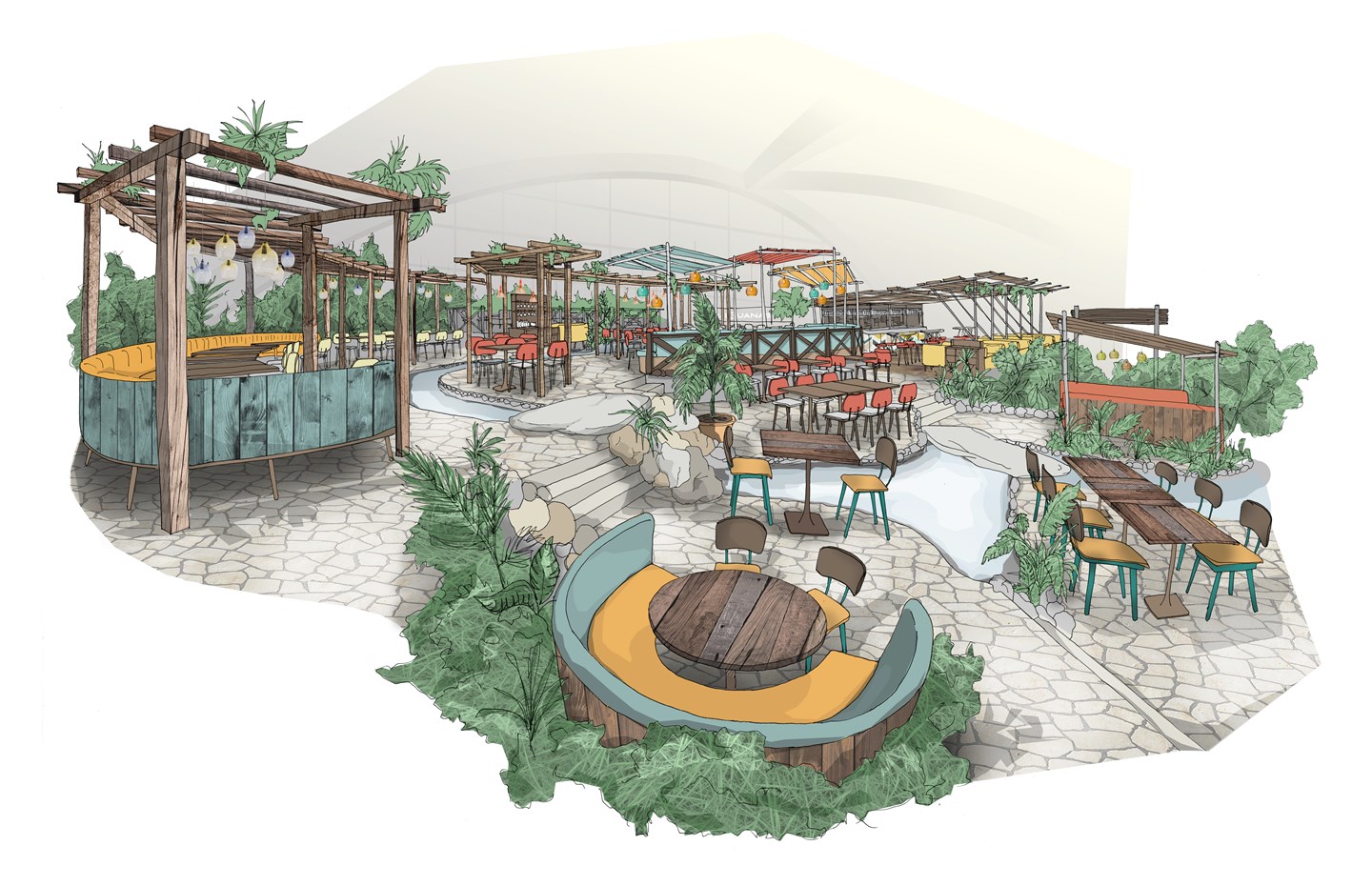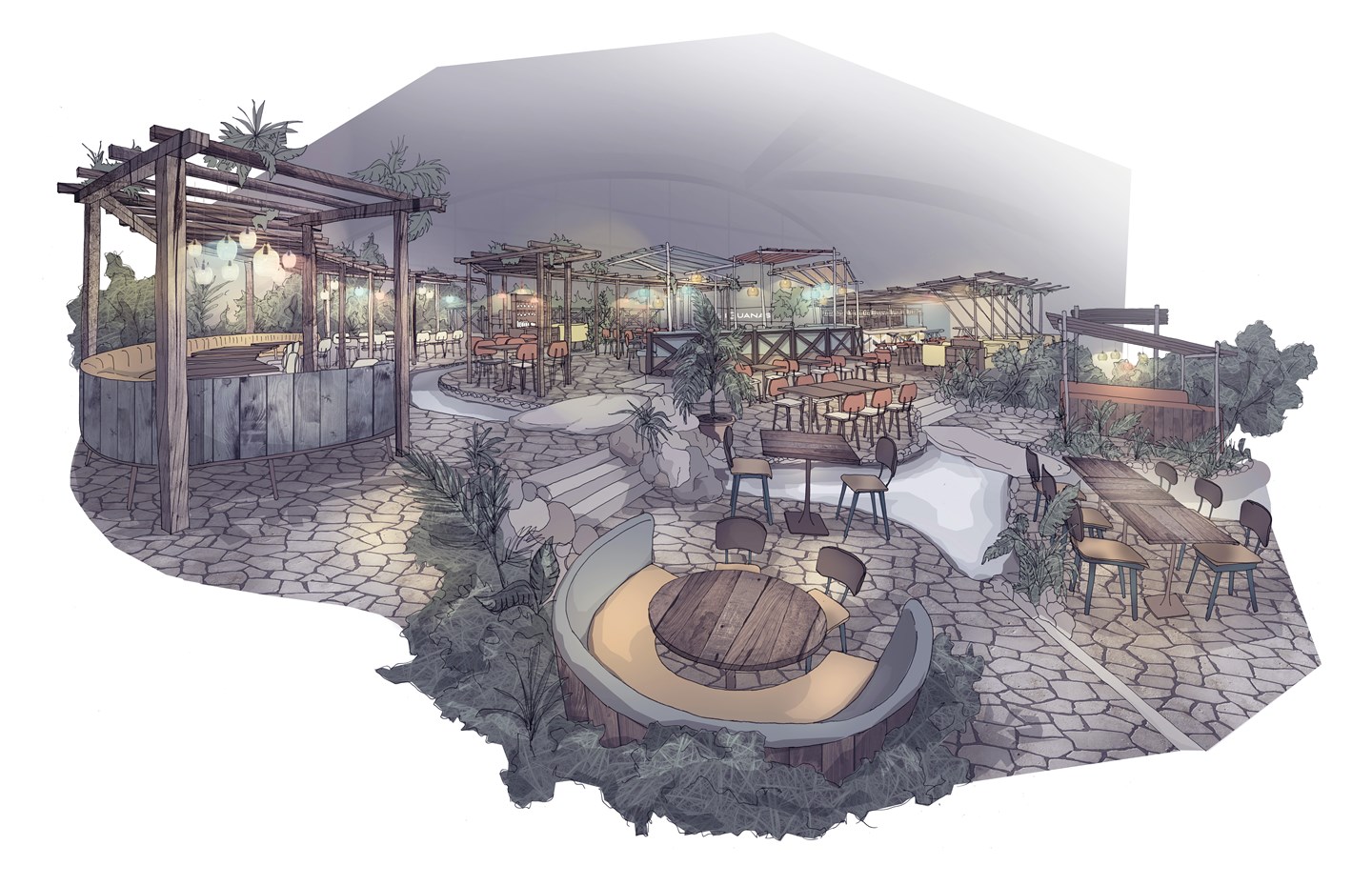 Las Iguanas Longleat.