For Dubai-based Guru Concepts, B3 Designers conceptualised Juan - inspired by Nikkei and Chifa cuisines - fusing Chinese, Japanese, and Peruvian elements.
In the 19th and 20th Centuries, the immigration of Asians (often young farmers and artists) to Latin America resulted in unique stories, rich flavours, and a stunning fusion of cuisines. The following generations interacted and immersed further in their local environment, mixing their native flavours with indigenous ingredients, leading to the creation of these unique cuisines.
Juan brings this vibrant blending to Dubai with a fusion menu of curated dishes.
---
NARRATIVE AND CONCEPT BUILDING
To come up with the new concept and its name, the B3 team carried out extensive research into the cuisines and the history of the communities. "Juan" is both an Asian and a Latin American name (albeit pronounced differently), and the logo itself, designed in an elegant serif font, is written in the Latin, Japanese, and Arabic scripts.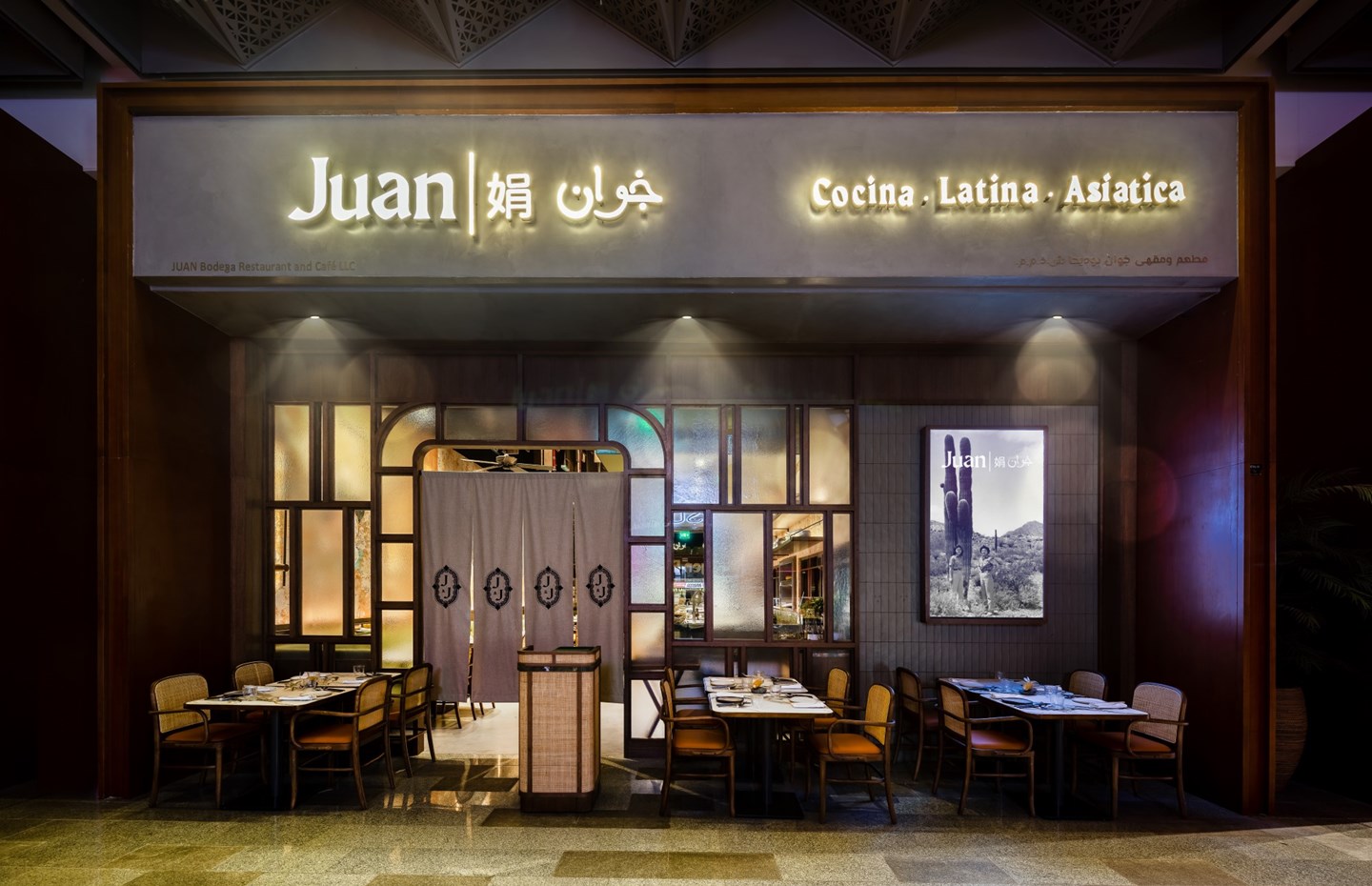 DESIGNING THE INTERIORS
The restaurant is designed to reflect the lively energy of these cultures. With a warm, inviting palette and interiors, Juan takes guests on a visual journey telling the stories of the creators of these cuisines.
Seating 80 guests (both inside and outdoors), the interiors are a modern interpretation of a coastal bodega, mixing Polynesian patterns with soft timber textures, woven colonial furniture, bodega bric-a-brac elements and greenery.
The Omakase counter
The Omakase bar counter is a focal feature, running along the length of the restaurant. Its unique trapezium extensions make for islands for more intimate dining. 
It is topped with a textured deep green marble and fronted by fluted tiles. Shelving units hold carefully-sourced crockery, and the pendant lamps are suspended in clusters of three.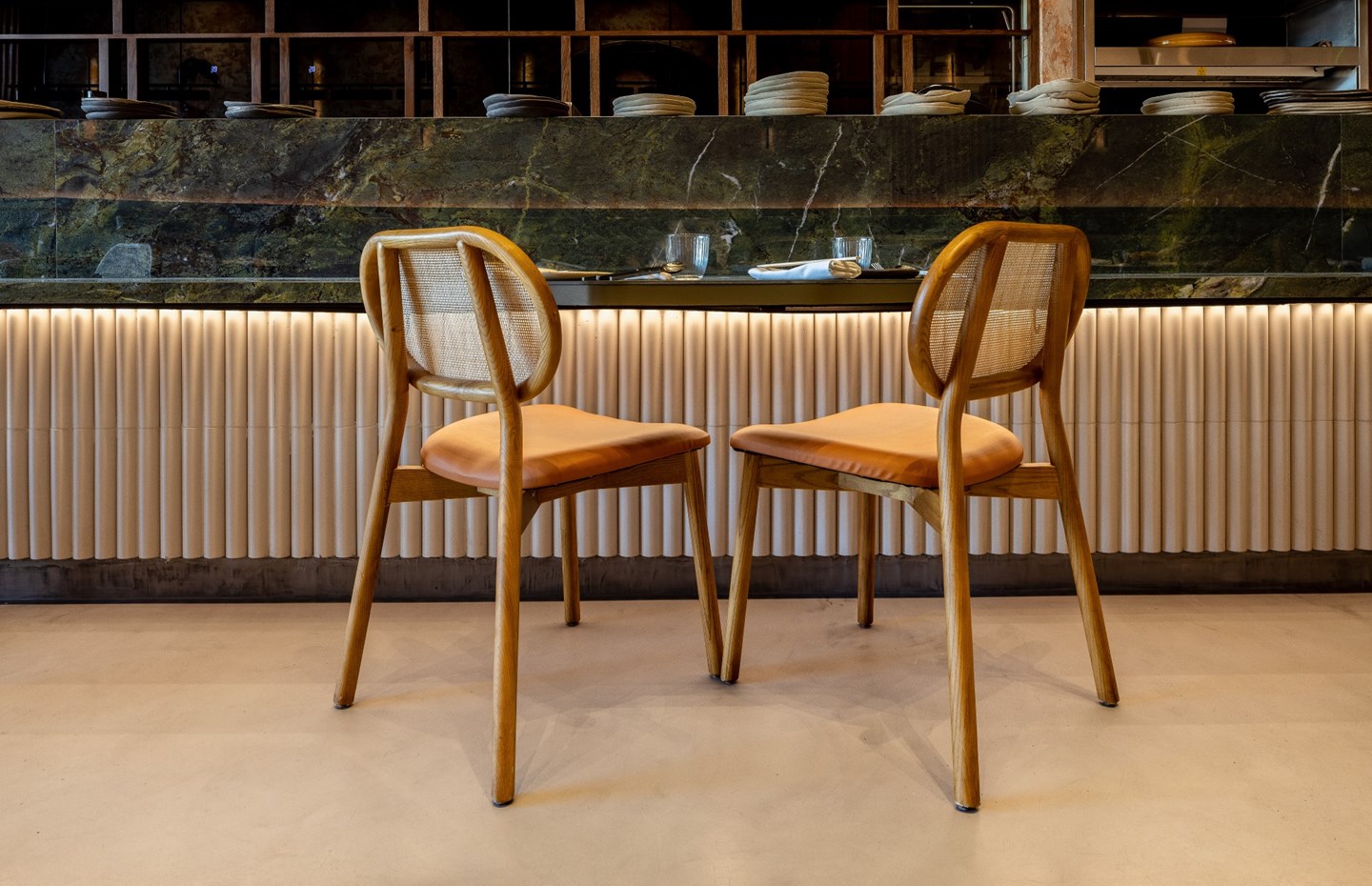 ---
THE MENU AND BRANDING
Along with the logo, we also worked on Juan's uniforms, OS&E, and collateral.
Dishes on Juan's menu include tacos, tiraditos, ceviche, a robata and josper section, antojos, a wok section, Japanese fish weekly, and eclectic desserts. Every ingredient is carefully sourced, and the dishes on offer merge traditional Asian techniques with Peruvian ingredients. 
---
WATCH: 3D SKETCHES OF JUAN'S INTERIORS