We created the interiors for a new south-east Asian and Japanese casual dining restaurant Hoppi Dorri, located in Lincolnshire's Stamford.
The 114-cover Hoppi Dorri restaurant is named after the famous street in Tokyo's district of Asakusa, renowned among locals for eating and drinking.
Filled with inexpensive, authentic taverns open all day and night, the crowded Hoppi Dori is decorated with lanterns and strewn with outdoor street-side seating, giving the whole area a special festive atmosphere.
We designed Stamford's incarnation to pay homage to the late-night Asian food markets, bringing to the west the rich aromas and colourful flavours of south-east Asian and Japanese food.
The colours and make-shift approach in Asian backstreets inspired the bold, honest and nostalgic interiors of Hoppi Dorri.
The interior combines together bold graphics and clusters of Western and Eastern signage. Both are printed on traditional and reclaimed materials that were transformed into a tasteful vibrant finish.
The design, spanning over two floors, blends pan-Asian traditional street-food graphics, colours and eclecticism with a contemporary and light industrial feel.
The ground floor features a 10-seat sushi bar, surrounded by cage-like mesh, corrugated metal and amber lighting. Here diners can absorb the theatre of watching the chef meticulously prepare sushi and sashimi.
Upstairs, the first-floor bar is the focal point of the expansive dining area. Reclaimed windows and doors cleverly divide and add layers to the space, which gives way to a partially covered outdoor terrace.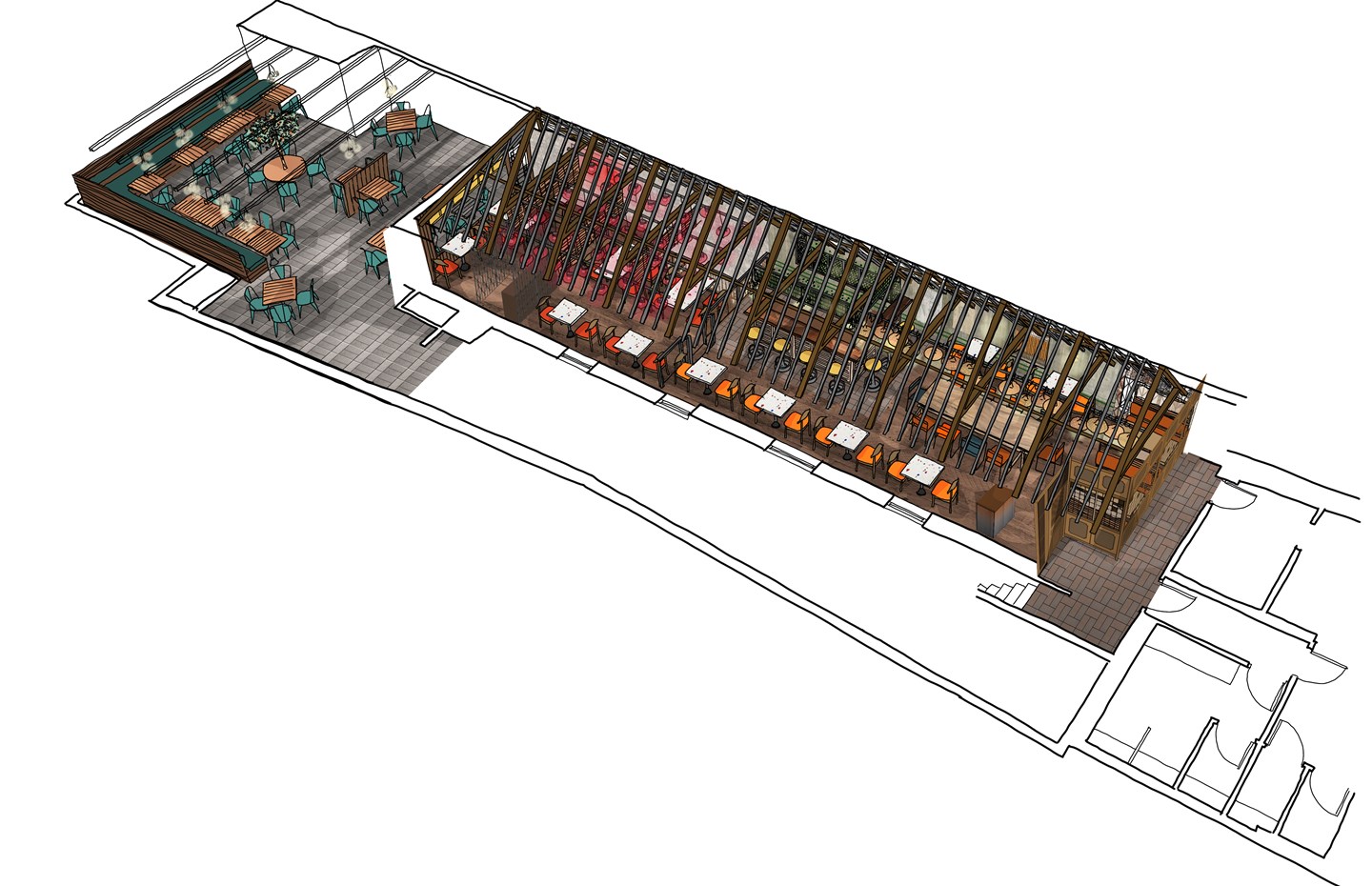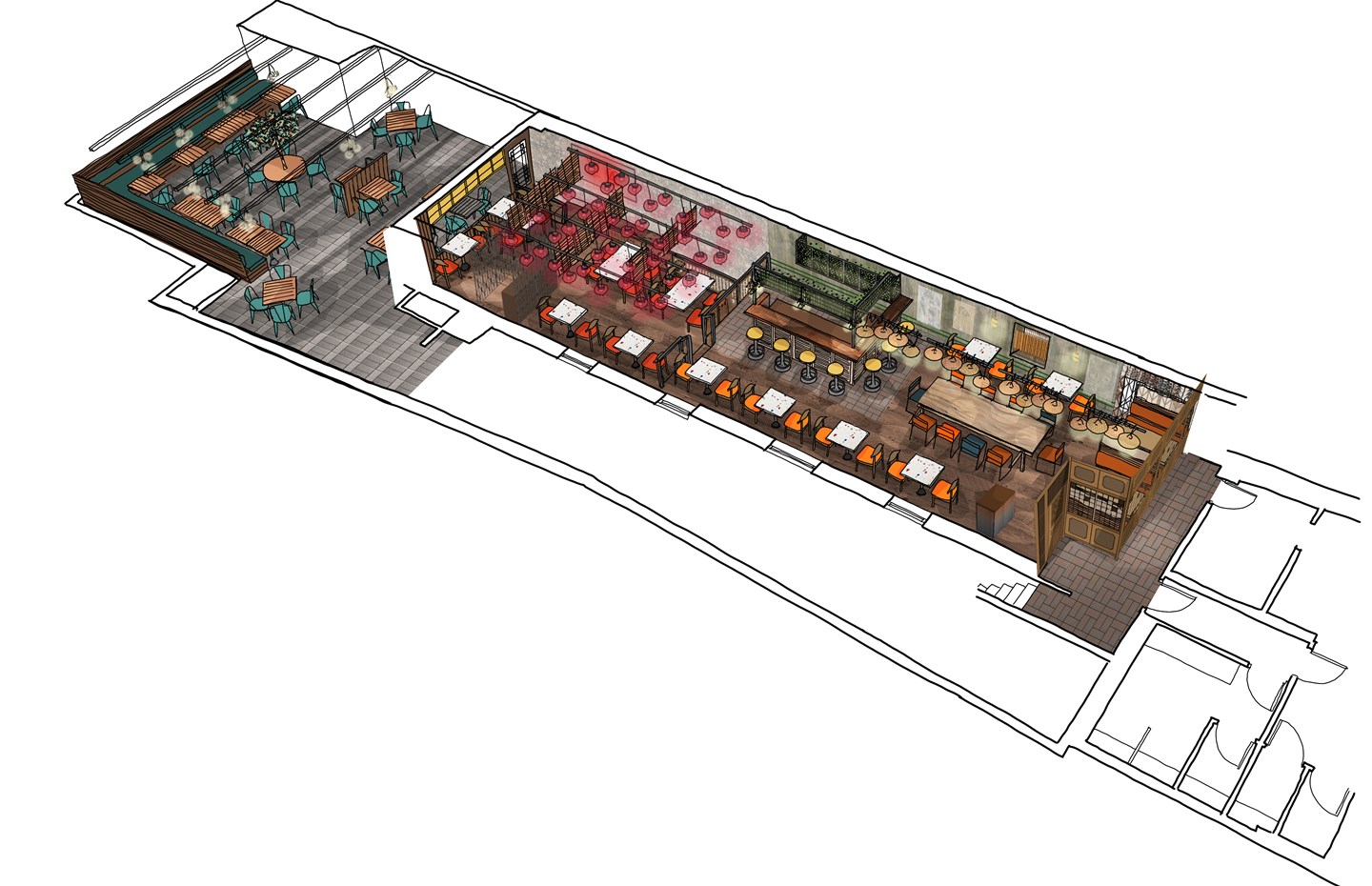 Sketches of our design of the ground floor of Hoppi Dorri.