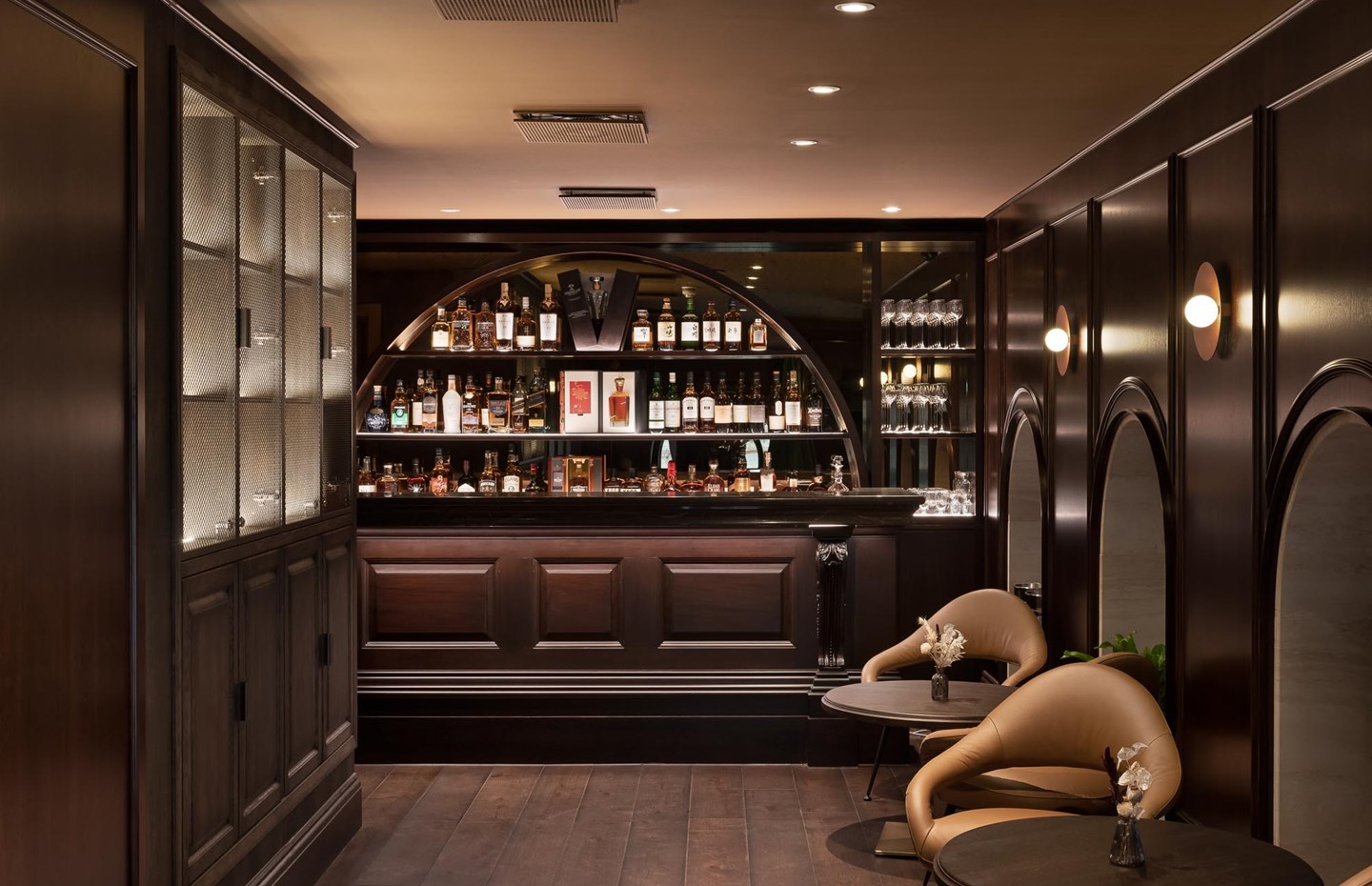 B3 Designers designed the interiors for Piazza Italiana, a fine-dining Italian restaurant in the heart of London's commercial district. The Grade II listed building on Threadneedle Street was originally a bank, then becoming Jamie's Italian, and is now home to the first London branch of the Moscow-based brand.
---
SPACE & DESIGN CHALLENGE
Spread over the ground floor and a mezzanine floor, the 172-cover restaurant offers a memorable dining experience, serving classic Italian cuisine and fine wines.
Our challenge was to integrate a new design while appreciating and celebrating the grand opulence of the existing architecture - high ornate ceilings, large open floor space, floor-to-ceiling arched windows, and listed panelling from the bank desks.
Design Elements
The colour palettes and materiality chosen to create a plush intimate space include dark, rich wood of the joinery and bar counters, and the bespoke marble tops. These are contrasted by the soft tones of upholstery, sheer curtains, textured walls, and striking lighting.
Ground Floor
The B3 team designed bespoke joinery, wine display units, and luxurious marble-top dividers with brass finishes for the ground floor main Banking Hall.
The modern chandeliers visually divide the floor into two. Beautiful custom joinery cupboards finished in dark timber panels, full-length mirrors, and planting, flank the entrance.
The main reception counter is also bespoke, complete with the signature green marble top.

PRIVATE DINING
The antechamber or private dining area seats 12 around a central commanding marble-topped round table. The design for this room is a contemporary take on the Venetian palaces.
Soft tones, delicate forms and the existing ceiling feature work together to create an elegant space with an opulent, palatial feel. ⁠
UNDER MEZZANINE
The under-mezzanine area offers a cosier atmosphere with a view into the courtyard. It houses the stunning bar counter fronted by wooden panelling and backed by textured mirrors. Lighting plays a critical role in this space - spherical wall lamps & pendants, and circular ceiling lights with exposed bulbs.
---
Mezzanine Floor
The upper floor focuses on lighter tones and simpler forms, and offers casual seating nooks that look out through arched windows, along with comfortable table dining; a feature light installation floats above the bar counter in the back. 

MEZZANINE PRIVATE DINING
The intimate private dining areas on this floor are panelled floor-to-ceiling in rich dark timber with wall and ceiling lights that augment the natural light flowing in through the windows. The bar and built-in whisky display showcase prized bottles illuminated by seductive diffused spotlights. Throughout the restaurant, soft styling elements and planting add pops of colour and organic touches.
---
---