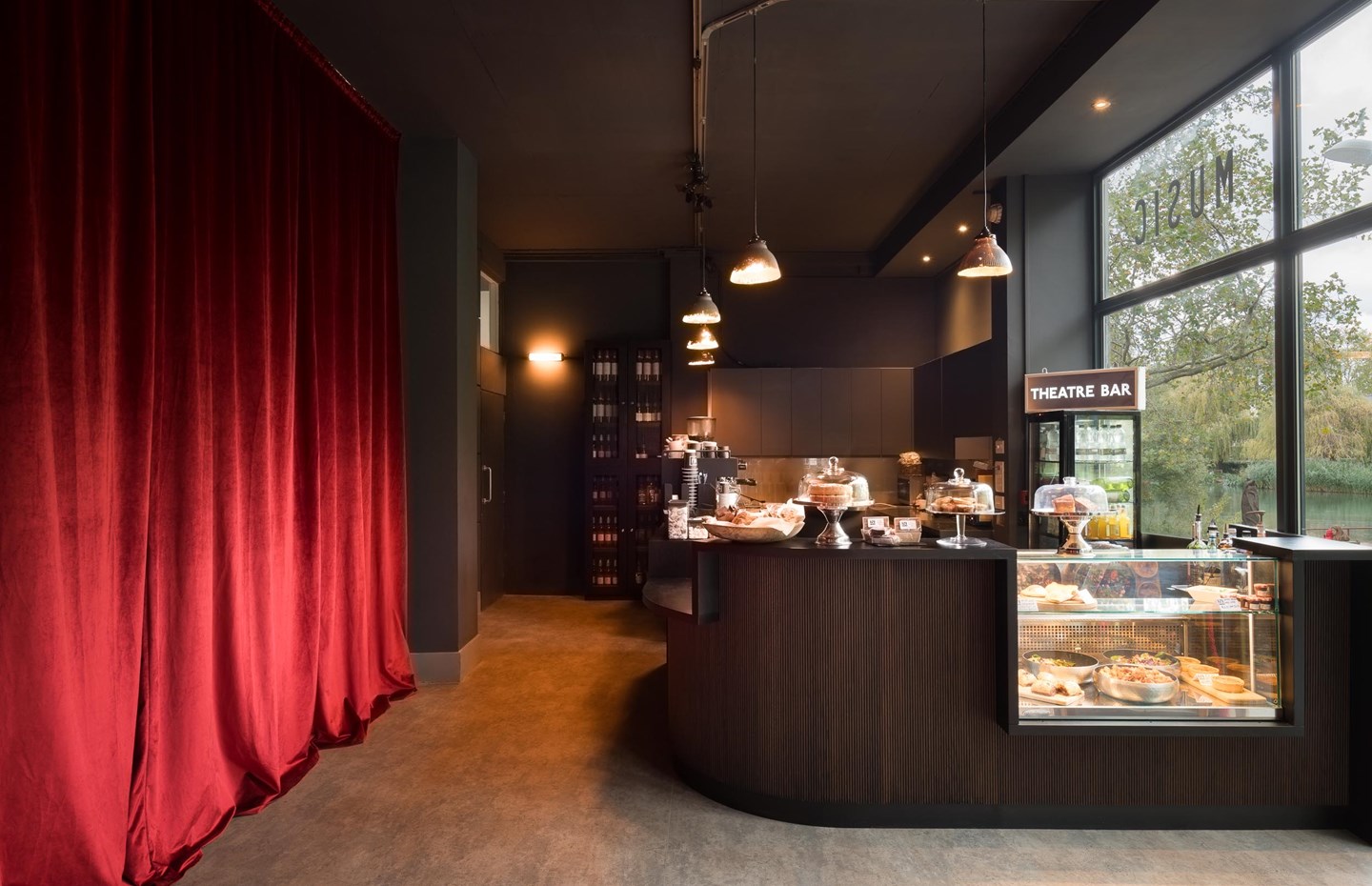 The OSO Arts Centre on the beautiful Barnes Green recently underwent an interior transformation – a voluntary (pro bono) project taken on by B3 Designers. The OSO Arts Centre, a registered charity, hosts theatre performances for the community and offers a menu of hot lunch, pastries, salads, and beverages at its café, frequented by park-goers, and families in Barnes.
---
Designing the venue
We needed to create a dramatic difference on a limited budget. The design needed to be low-cost, high-impact.
We went for bold curtains to cover up the walls, stylish tables, chairs, and counters, theatrical spotlights on the ceiling, new signages for the theatre and toilets, and a concrete-look for the floor.
Opening up the space
The redesign opens up the café floor to accommodate people attending classes and theatre sessions. Seating is modern with smaller table sizes for additional flexibility, and light chairs for ease of movement around the space. The countertop looks out onto the park for a calming view while enjoying a comforting coffee and bite to eat. The floor-to-ceiling windows allow for nature to be brought into the space.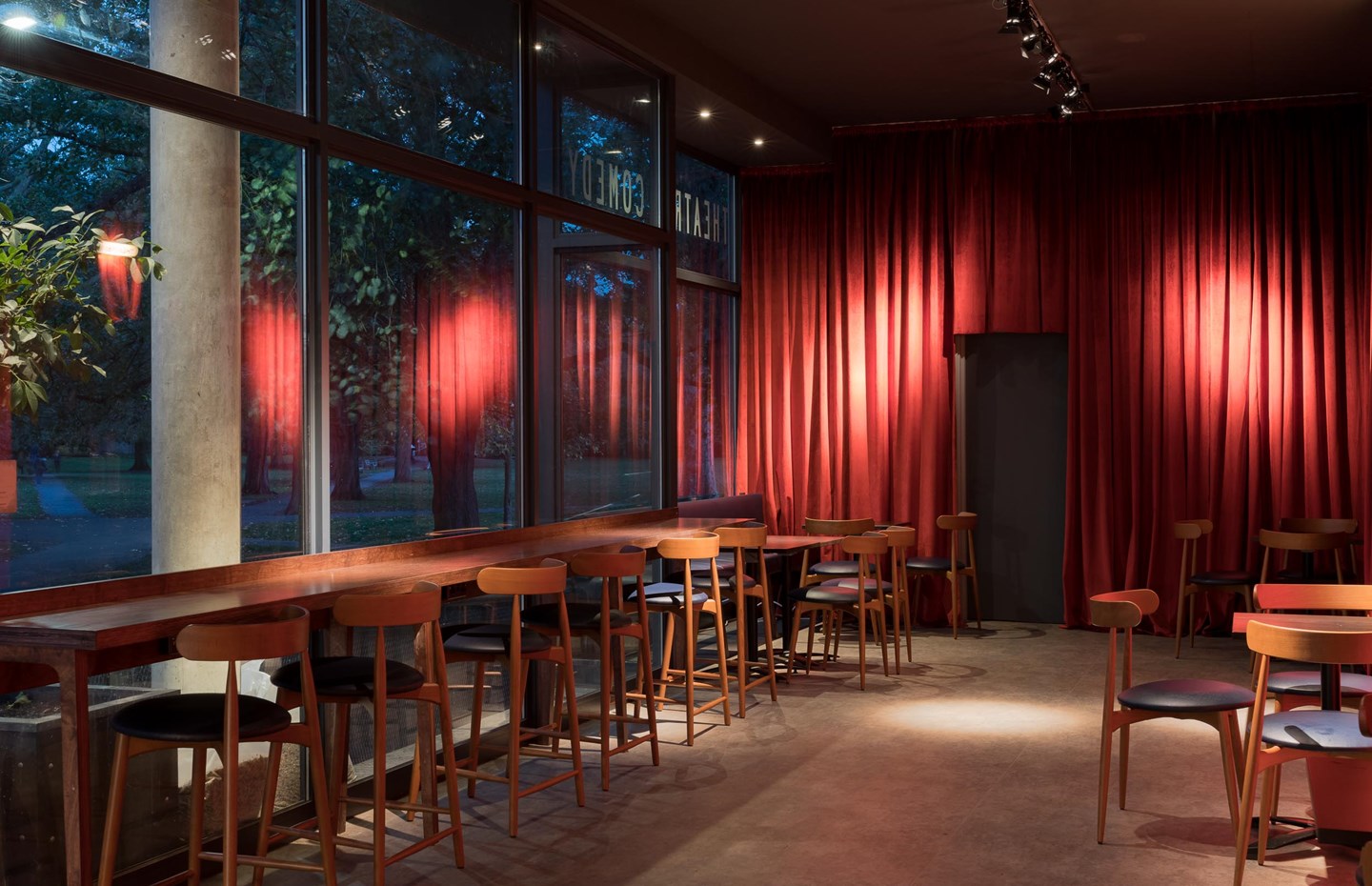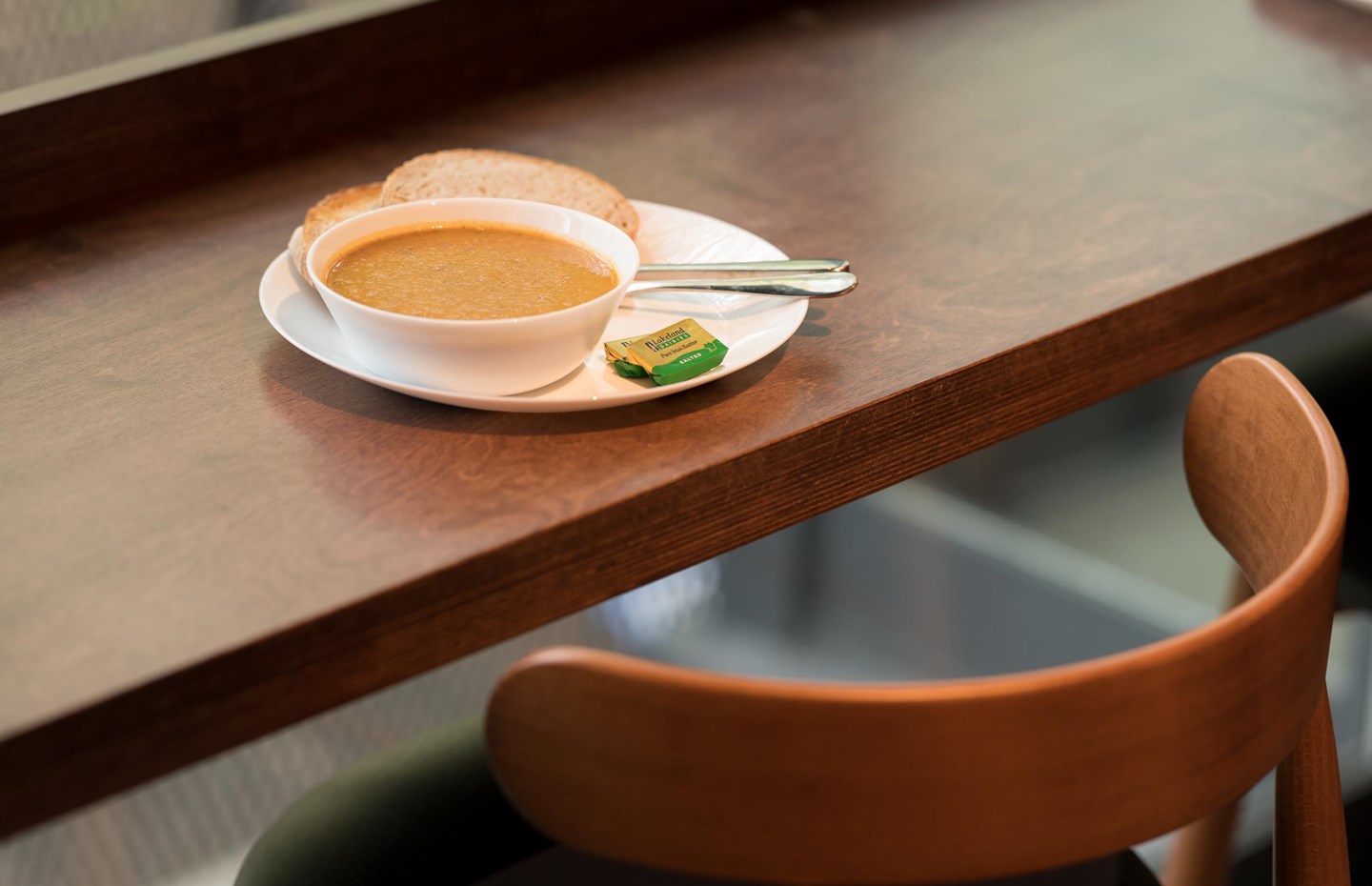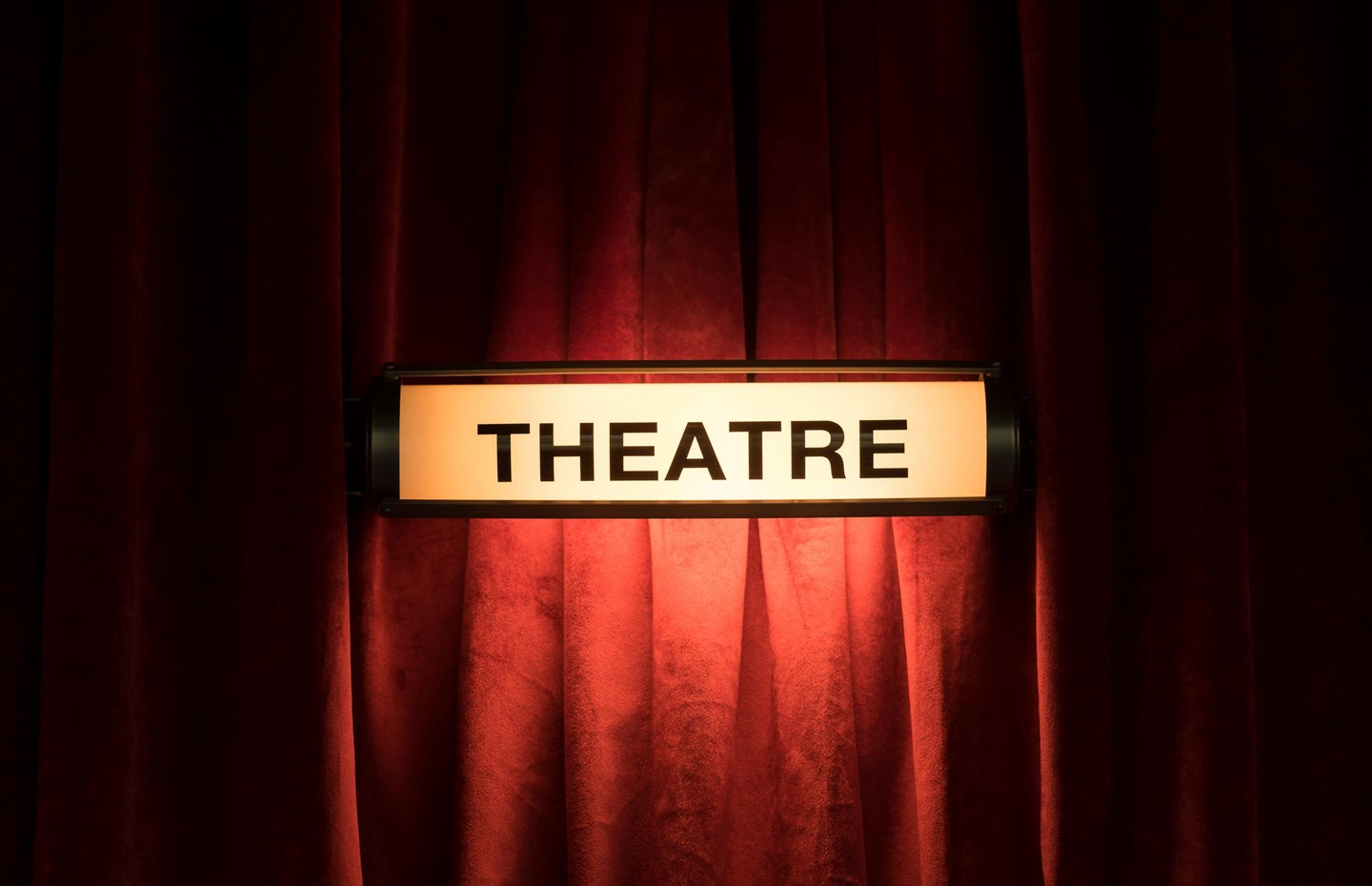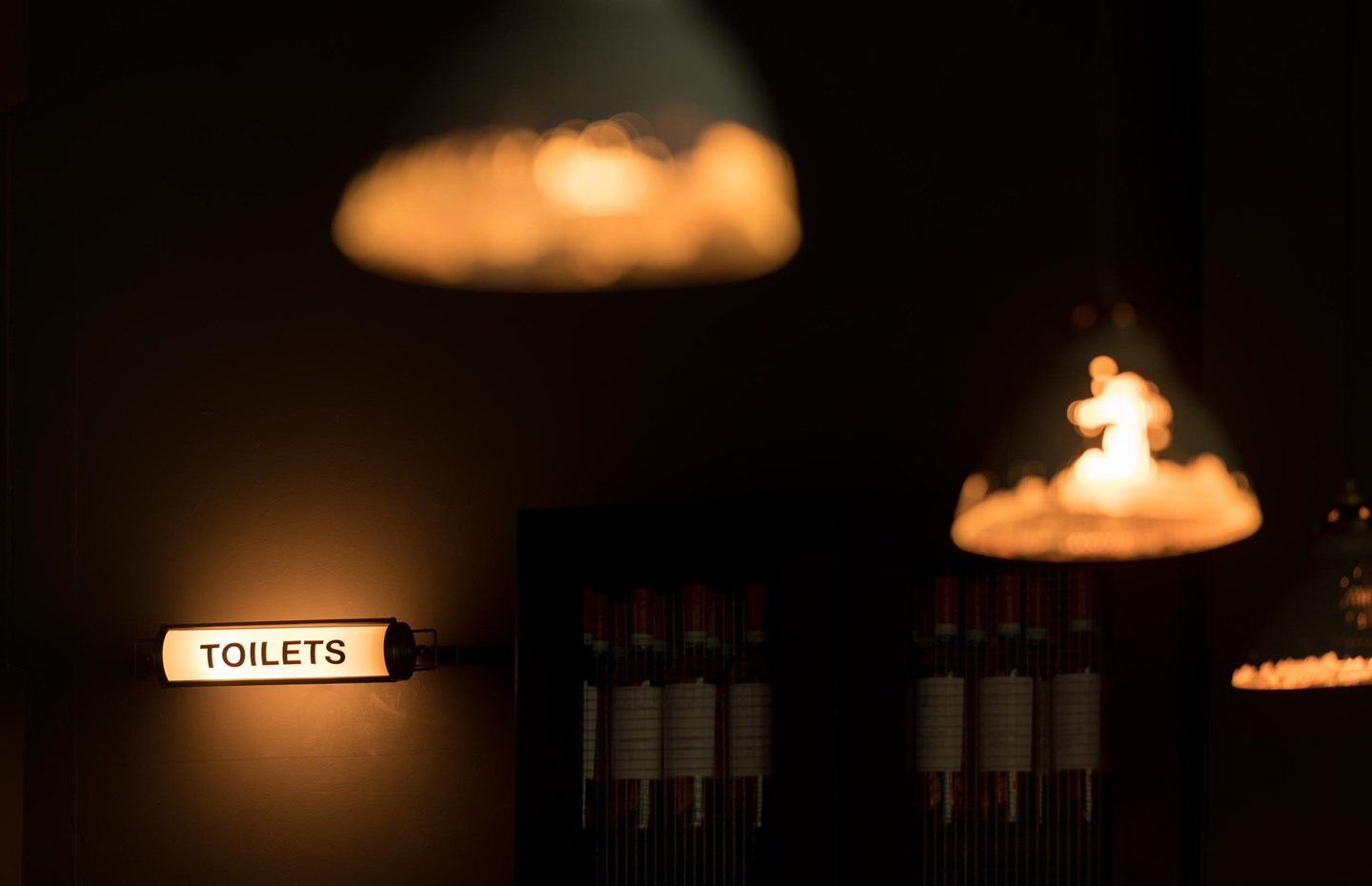 Multifunctional design details
The main deli counter has been redesigned to double up as a bar counter, with a clever removable fluted worktop that slides into place. It has also been lowered, so children and people in wheelchairs can order and converse with ease.
---
About OSO Arts Centre
The OSO Arts Centre is a fringe theatre in Barnes hosting works of theatre, music and comedy in their 74-seat auditorium, along with arts, dance, painting, and drama classes. The café serves fresh, home-made and healthy food daily, and the bar is open during performance evenings. The OSO is a registered charity.
---