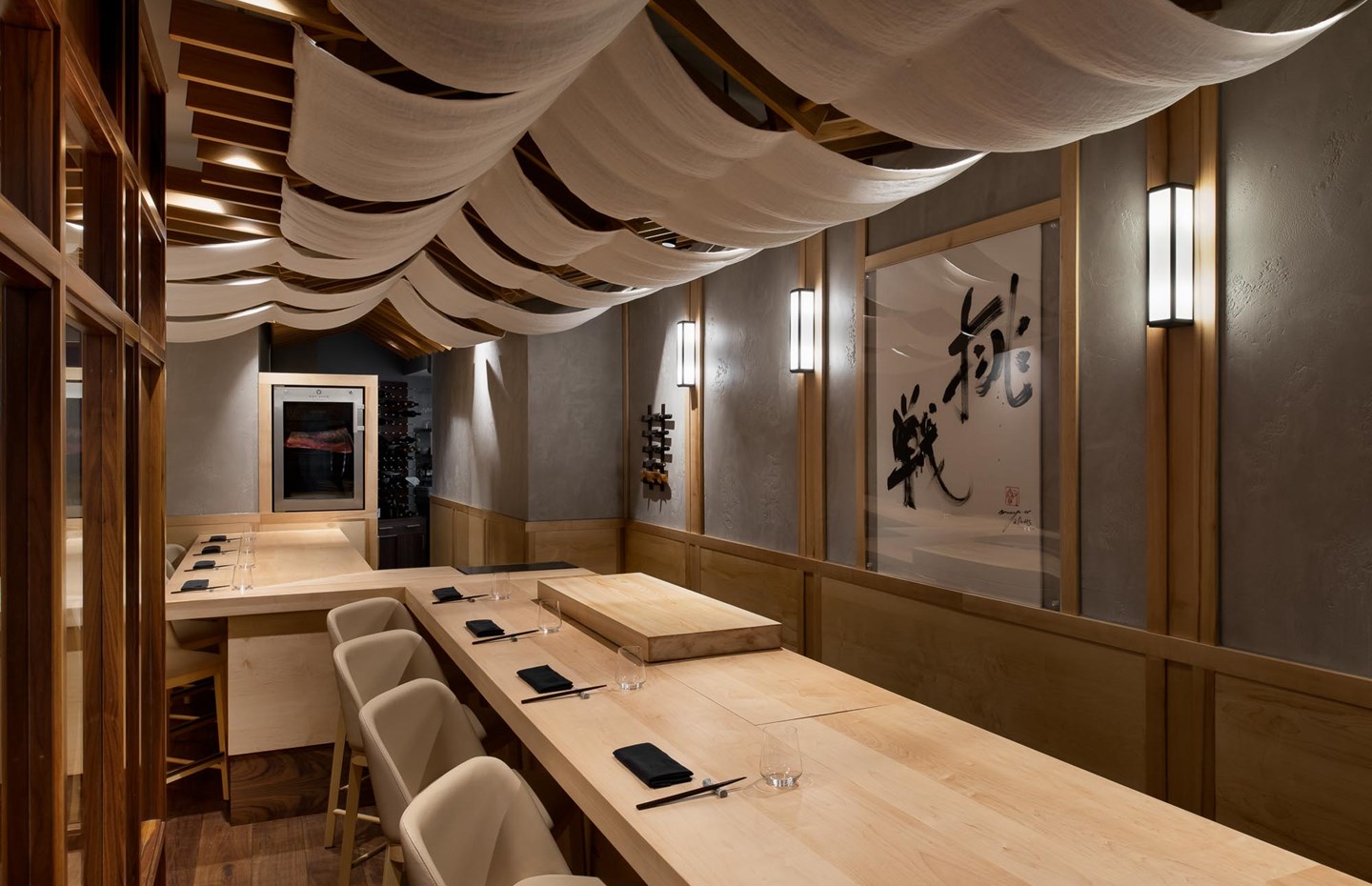 Our brief was to refurbish the existing TAKA restaurant, for the new concept of MARU. We retained a lot of the existing elements and applied smart design techniques to bring the new concept to life.
---
JAPANESE MINIMALISM IN DESIGN
In keeping with Japanese aesthetics, we went with a minimalist design, choosing materials like timber, maple timber, and textured plaster to create rhythm.
With this Omakase concept, the maple counter is the focus feature. It has been designed for the chef to use as a cold station and interactive showcase space before guests.  Panels flush to the surface hide the work stations within the counter. 
The furniture has been chosen to complement the interiors and the experience - simple, elegant, comfortable.
B3's Founder and Creative Director Mark Bithrey said:
"Maru's concept had us excited from a design point of view, and we have been able to bring our experience of designing Japanese-themed restaurants and hotels to the table. This beautiful, intimate space is going to offer diners an experience to remember."
---
Branding and identity design
B3's approach to branding and identity design took inspiration from the meaning of the Japanese word MARU - painted circle, as well as Chef Taiji's family name - Maruyama.
The logo is a bold brush-stroked circle, and the personal signature is a Kanji stamp in black and red.