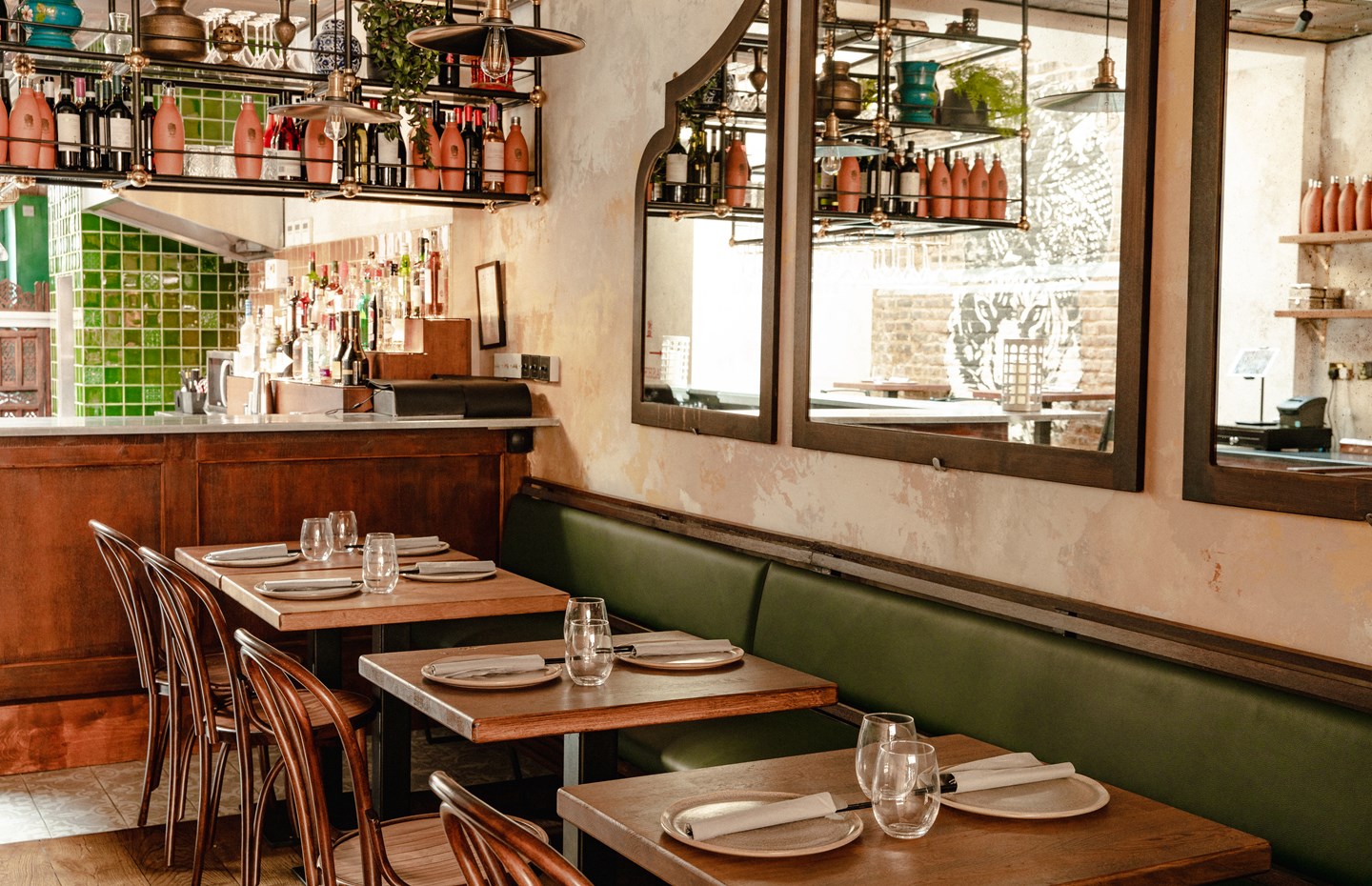 Photo credits: Joe Howard and Fatt Pundit
Located in bustling Covent Garden in London, Fatt Pundit is an Indo-Chinese restaurant presenting the unique cuisine that was invented when the Hakka people migrated to India from Canton. This blending of Chinese cooking techniques with the spices of India resulted in a vibrant explosion of flavours, colours, and traditions, which informed the interior design as well.  
---
FINDING INSPIRATION
We looked to Tangra in Kolkata, the original Chinatown in India, with its brightly coloured facades, rich food markets, outdoor cooking, hand-painted signage in the Hindi, Hanzi, and English alphabet, and vintage distressed walls.
Set across two floors, the restaurant's design pays homage to this narrative by juxtaposing colours, introducing a vintage vibe, and carefully choosing styling elements from both cultures. 
LOOK & FEEL
The overall look and feel of the interiors at Fatt Pundit is focused on details, uses pops of colour and textures, and weaves in hints of the city's colonial history. The design language is defined by yellows, greens, and reds, handpainted phrases on the rustic-finish walls, timber finishes, ceramic tiles, feature lighting, brass touches, and a furniture and joinery stack that is drawn from popular tastes in colonial times.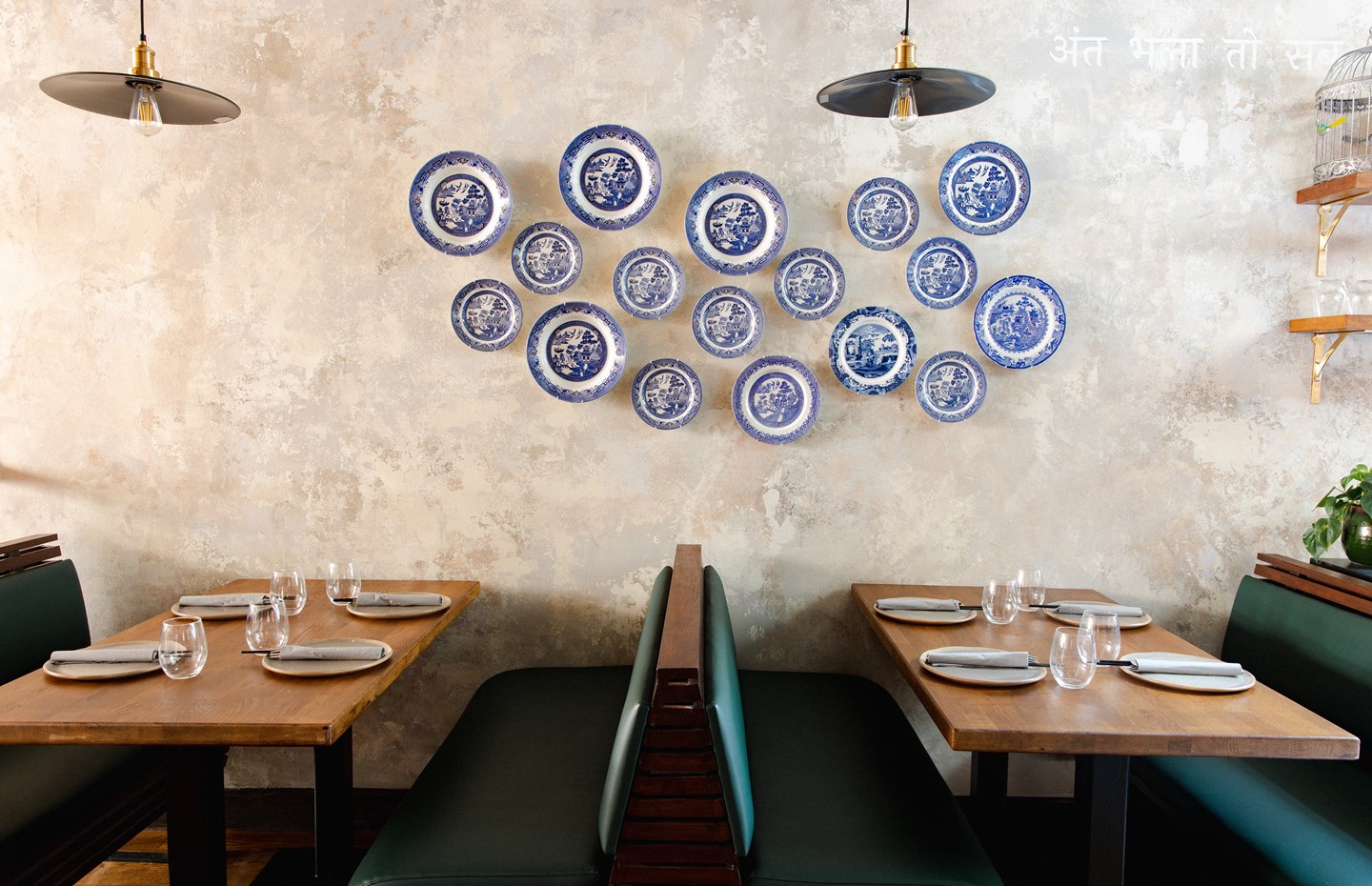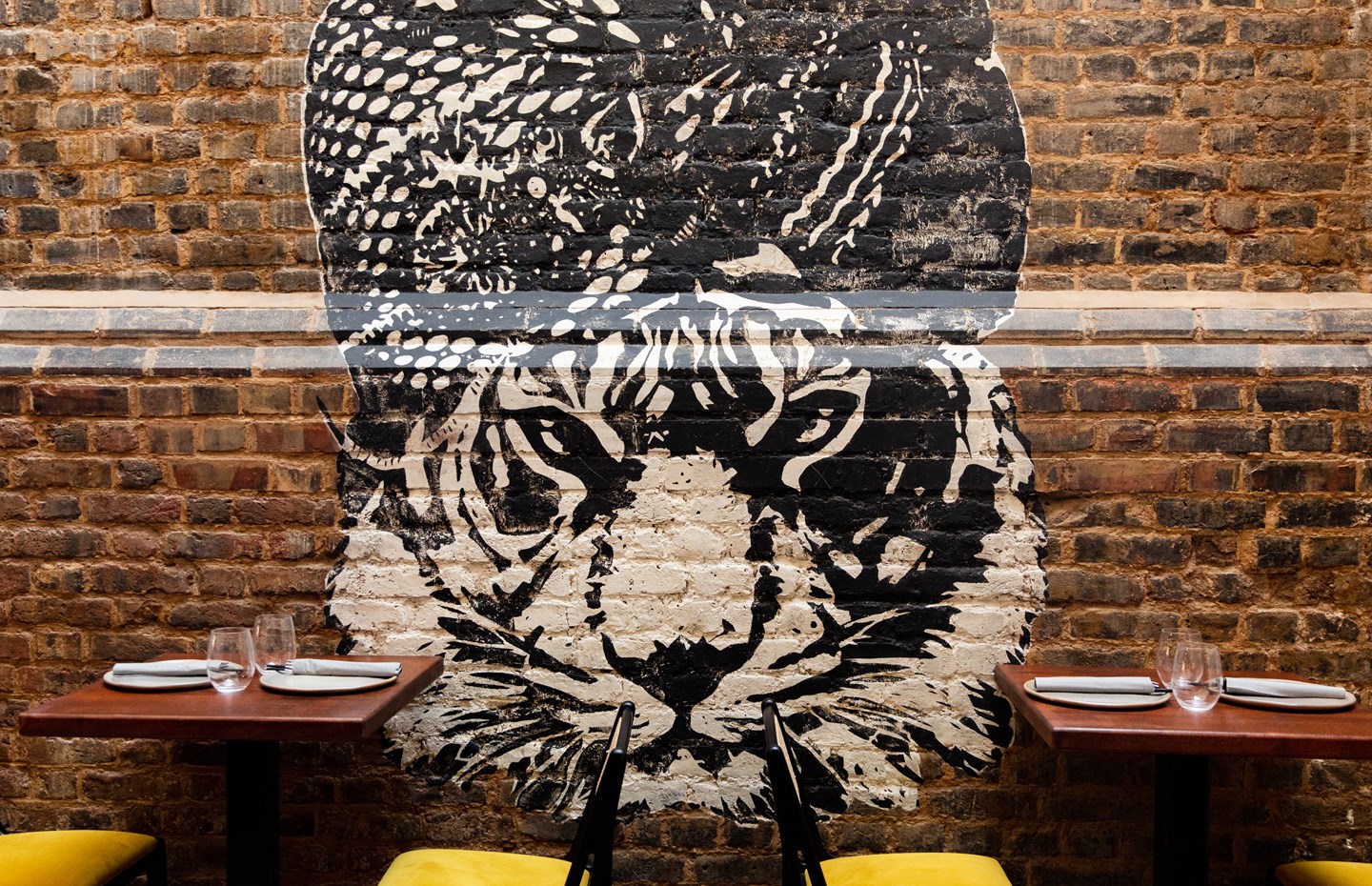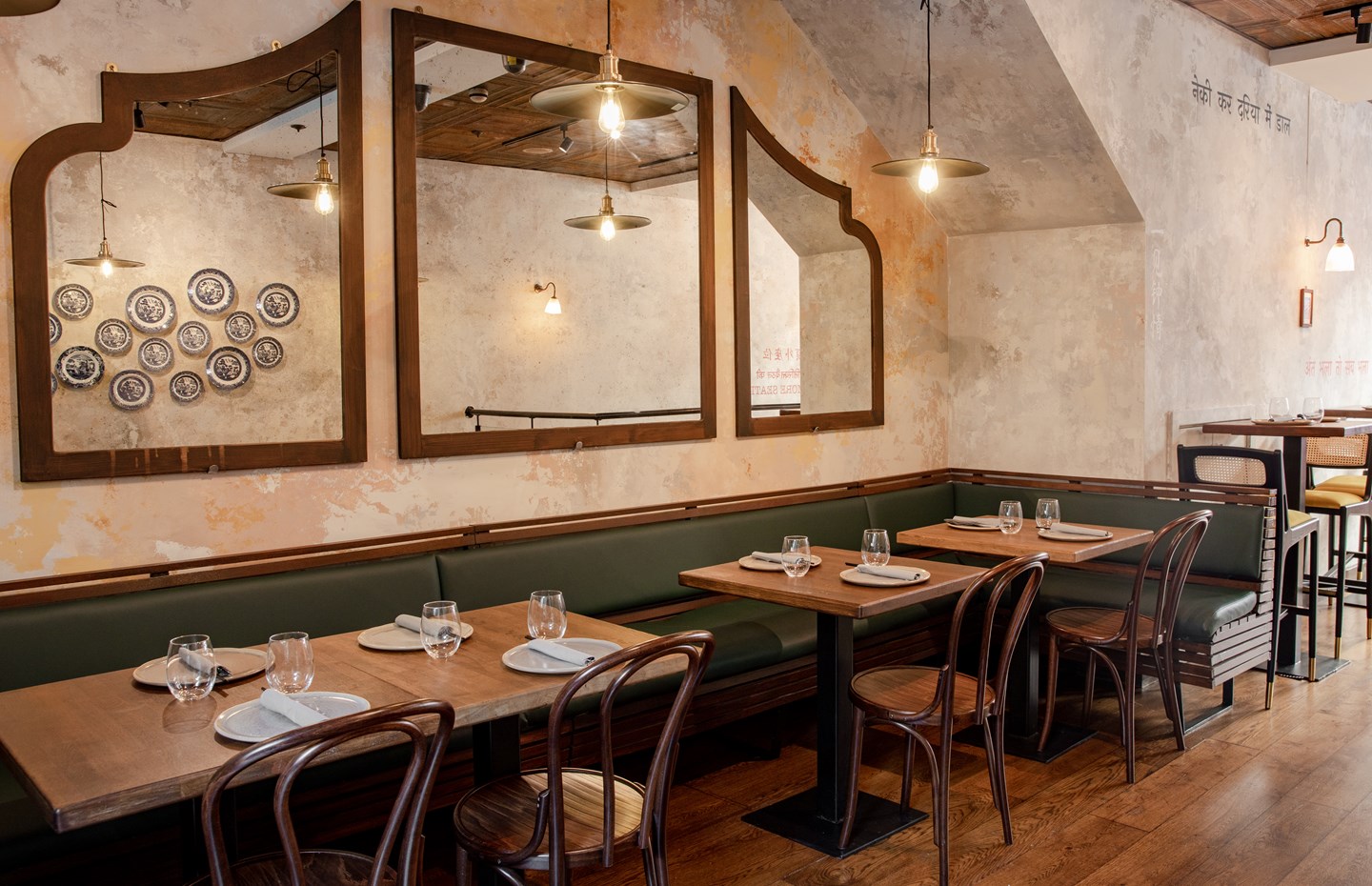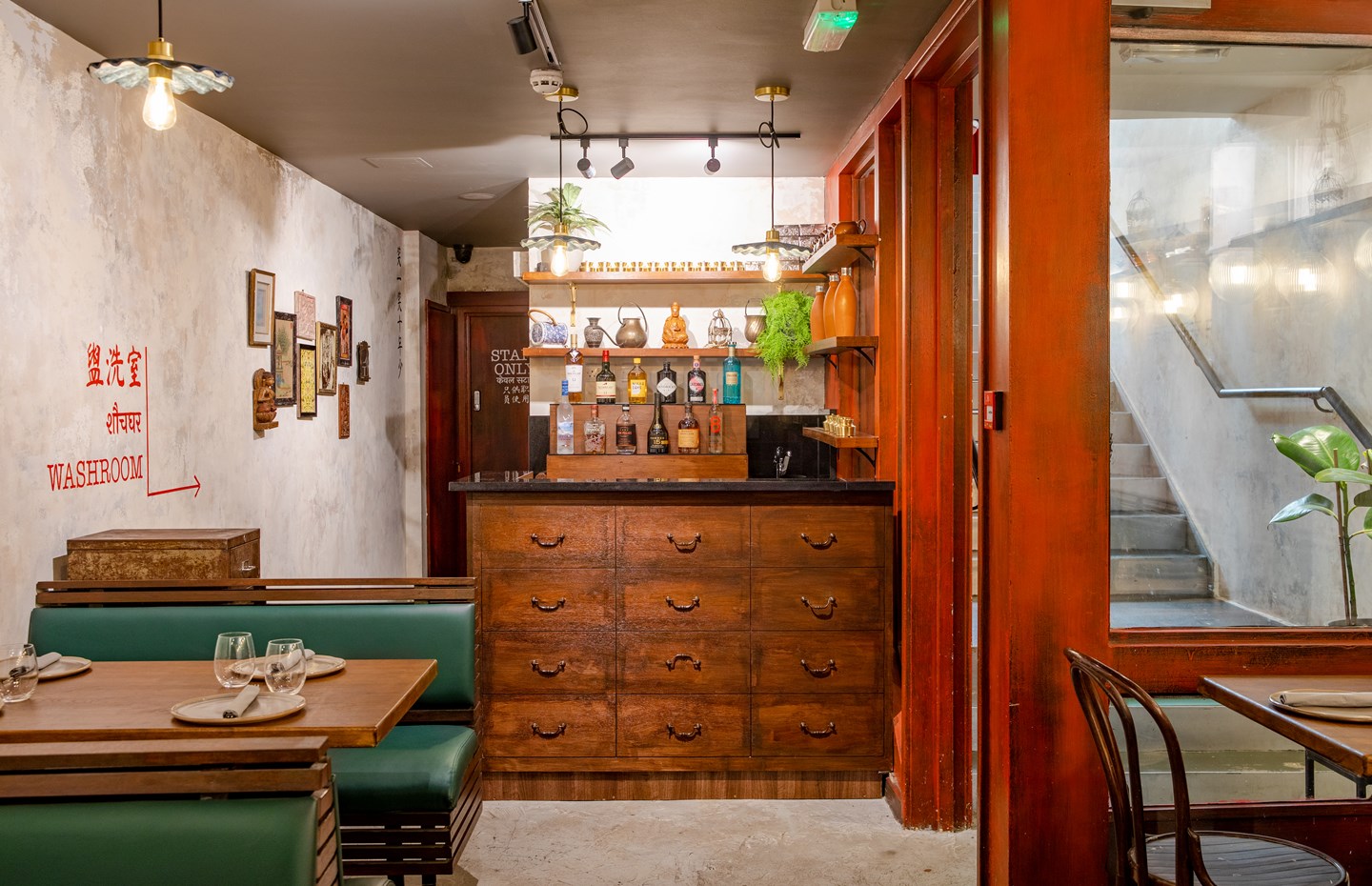 BRINGING IT ALL TOGETHER
The mindfully curated artefacts and accessories have pride of place on the walls and shelves, lit up with LED uplights - pictures of deities, bird cages, sculptures of local wildlife, porcelain, carved and painted decorative objects.