Cay Tre, the Vietnamese restaurant on Old Street London approached us for a quick redesign of their restaurant while they had to remain shut over lockdown. Working with a limited budget, B3 helped them transform their space by introducing fresh colours, cladding, and lighting. A small eatery spaced over two floors (ground and basement), the restaurant wanted to bring a new look while retaining many of the existing elements. 
---
Redesign Elements
Using green as the focal colour, B3's redesign included repainting the wooden panels on the wall, replacing the old wallpaper with painted walls and wooden frames (also echoed in the timber on the ceiling), introducing new lighting, cladding up the aircon units, tiling the floor with a French-influenced floral textured pattern, new furniture, and a new bar counter.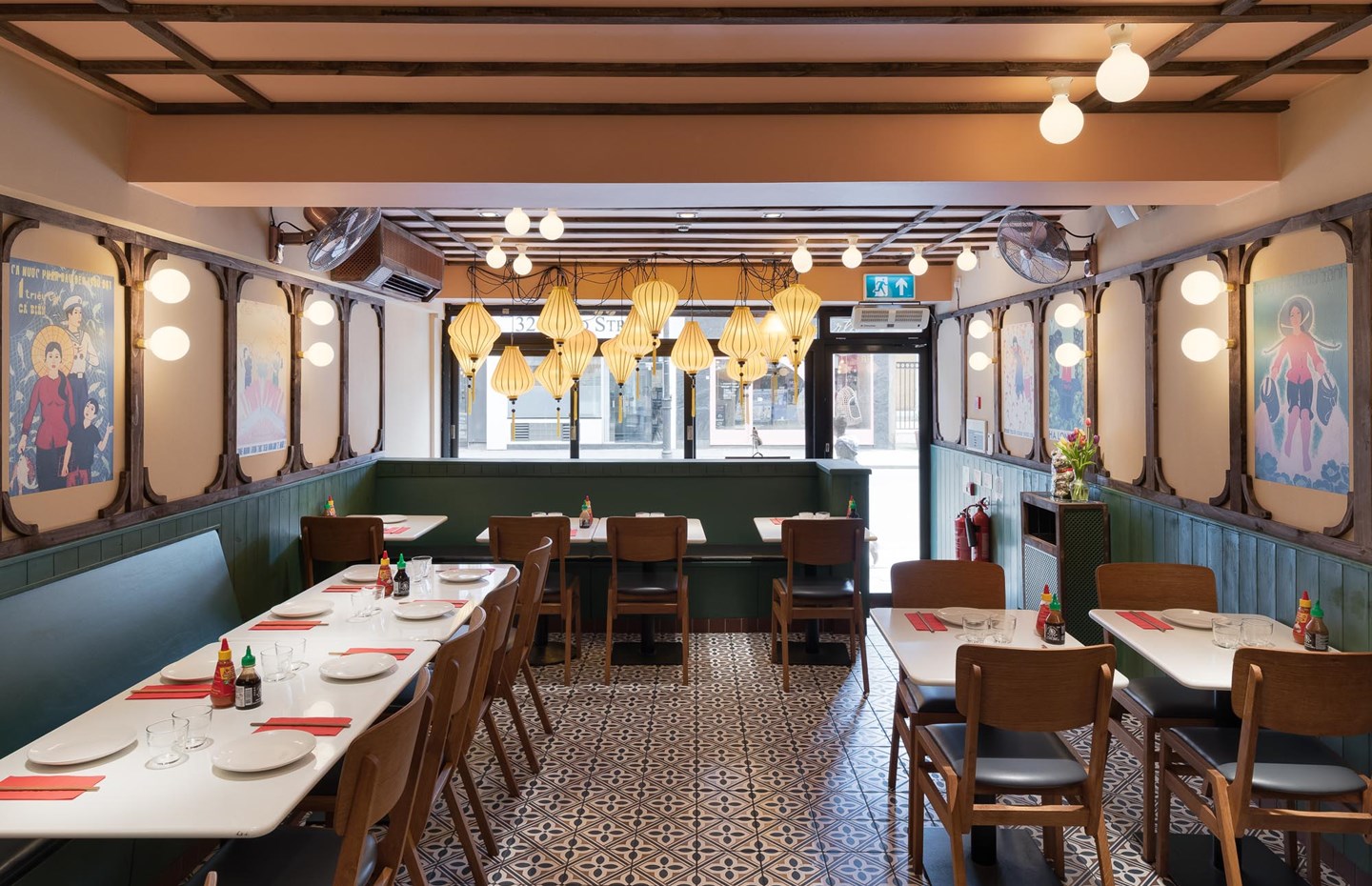 ---
In keeping with the Vietnamese street food vibe, the wall posters showcase country life in Vietnam, while bright lanterns are suspended at the entrance over the staircase. The new design has been very well received by the brand's regular clientele and brought in new customers as well. 
Before and after our redesign